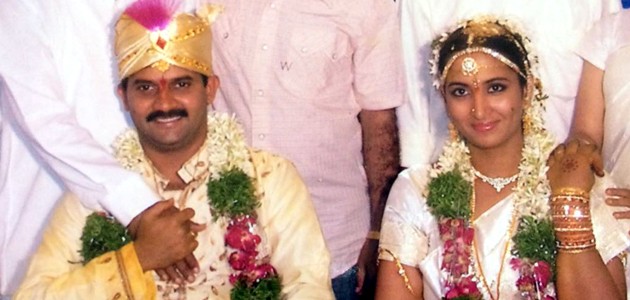 Tollywood comedian Vijay Sai reportedly had a phone conversation with wife Vanitha Reddy before committing suicide. The audio featuring their talk has been leaked on the internet.
In the leaked audio, Vijay Sai is heard trying to convince Vanitha Reddy to come back to him and assured her a happy life. Meanwhile, he also hinted at committing suicide by saying that he will stay away for two days. After two days, you can be as per your wish.
He said, "Don't you understand? Don't know about me? You think I'm spoiling your life? You are talking silly. I get angry when I think about what you're talking about me. You come and stay with me and I will live with you for two days. I am telling you the truth. I feel I will be happy for at least two days. I will never come back to you. I will not call you. I promise you won't even get a miscall from me."
Vijay Sai's suicide has shocked many in the Telugu states and there are several speculations regarding the reason behind him taking such drastic step. It was rumoured that he did not have any film offers, leaving him financially deprived. He was also facing family problems which caused him depression.
Vijay Sai's father Subba Rao pinned blame on Vanitha Reddy for the tragedy, saying that he had tried to resolve the disputes between two, but she did not agree with him. On the other hand, Vanitha denied his allegations and said that her husband was under depression because he was not getting his share of property from his father.
However, before committing suicide, Vijay Sai had recorded a video, in which he had alleged that he was harassed by his wife and a lawyer Shashidhar. Based on this video, the Banjara Hills police registered a complaint against Vanitha and others. Now, the leaked phone conversation has given a new twist to the case.