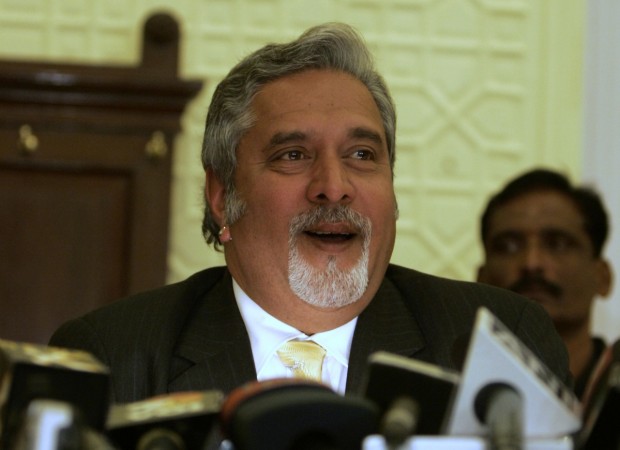 In his first interview to the media since leaving India, business tycoon Vijay Mallya has revealed that he has no plans to leave the United Kingdom where he says, he is "in a forced exile." In an interview with the Financial Times, held at Mayfair in central London, Mallya said he wants to put an end to the ongoing chaos in his business career.
The liquor baron moved to England in March, months after he was declared a wilful defaulter by various banks in India when his Kingfisher Airlines defaulted on loans amounting to, according to some estimates, over Rs. 9,000 crore.
Mallya has said he wants to pay off the amount he owes to 17 banks, including the State Bank of India. Of the £512 million (about Rs. 4,900 crore) he owes to the banks, Mallya is ready to pay £440 million (about Rs. 4,200 crore), but the banks have declined to accept the offer.
"We have always been in dialogue with banks saying: 'We wish to settle'. But we wish to settle at a reasonable number that we can afford and banks can justify on the basis of settlements done before. By taking my passport or arresting me, they are not getting any money," FT quoted him as saying.
Mallya told FT that bankers were reluctant in settling the case because it will lead to "huge criticism" by the media and Indian vigilance agencies could also start "inquiries" against them. "The electronic media is playing a huge role not just in moulding public opinion but in inflaming the government to a very large extent," he said.
Mallya further dismissed the claims that he owes the banks an "artificially inflated amount" of about Rs. 9,000 crore. He said his offer of £440 million was "way, way in excess of the World Bank average for settlement of bad debts".
The parliamentarian was also questioned about the alleged money laundering case being investigated by the Enforcement Directorate (ED). Mallya has been accused of syphoning off crores of rupees from IDBI bank and laundering it overseas. "I am absolutely not guilty of any of these preposterous charges of diverting funds from Kingfisher, buying properties or stuff like that," he said.
India writes to UK for deportation
The Ministry of External Affairs (MEA) on Thursday wrote to the British High Commission in Delhi seeking deportation to India of the 60-year-old businessman, who fled to the U.K. in early March. The moves comes days after the MEA revoked Mallya's passport and a Mumbai court issued a non-bailable warrant against him after he failed to appear before the ED to join the probe in money-laundering case.
"The ministry has written to the High Commission of the U.K. in Delhi requesting the deportation of Vijay Mallya so that his presence can be secured for investigations against him under the Prevention of Money Laundering Act 2002," Press Trust of India quoted MEA spokesperson Vikas Swarup as saying.
"Mallya's passport was revoked last week in view of these (PMLA) investigations and non-bailable warrant issued by the Special Judge, Mumbai. We will continue to pursue this matter with U.K. authorities," he added.