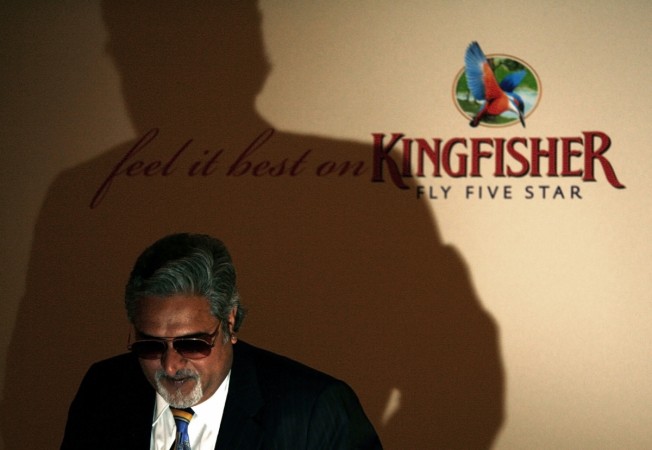 The Ministry of External Affairs (MEA) on Sunday revoked the passport of business tycoon and lawmaker Vijay Mallya, who has been declared a wilful defaulter by various banks. His Kingfisher Airlines has defaulted on loans of over Rs 9,400 crore.
The MEA had said on Friday it was considering revocation of Mallya's passport based on his replies to the show-cause notice seeking explanation as to why his passport should not be impounded or revoked, Press Trust of India reported. It was also reportedly "consulting legal experts" for deportation of the 60-year-old, who is believed to be in the United Kingdom since early March.
"Having considered the replies furnished by Shri Vijay Mallya to the show cause notice, facts brought by Enforcement Directorate, and Non Bailable Warrant under the PMLA Act, 2002 issued by Special Judge, Mumbai, the MEA revoked the passport of Sri Vijay Mallya under Section 10 (3) (c) and 10 (3)(h) of the Passports Act, 1967, [sic]" MEA spokesperson Vikas Swarup tweeted.
Mallya's passport was on Friday suspended by the ministry on the recommendation of the Enforcement Directorate (ED), which had issued several notices to him in connection with a money laundering case. A Mumbai court had issued a non-bailable arrest warrant against Mallya after he failed to appear before the ED to join the investigation in the case.
The revocation of passport also comes at the recommendation of the ED. According to PTI sources, the Indian government will request the U.K. to interdict Mallya and deport him to India.
"The grounds for deportation are primarily two: a non-bailable warrant issued by the Mumbai court and suspension of the passport of the businessman," PTI quoted its sources as saying.
After having considered replies by @TheVijayMallya, MEA revokes his passport under S.10(3)(c) & (h) of Passports Act pic.twitter.com/Stb9rX63OV

— Vikas Swarup (@MEAIndia) April 24, 2016