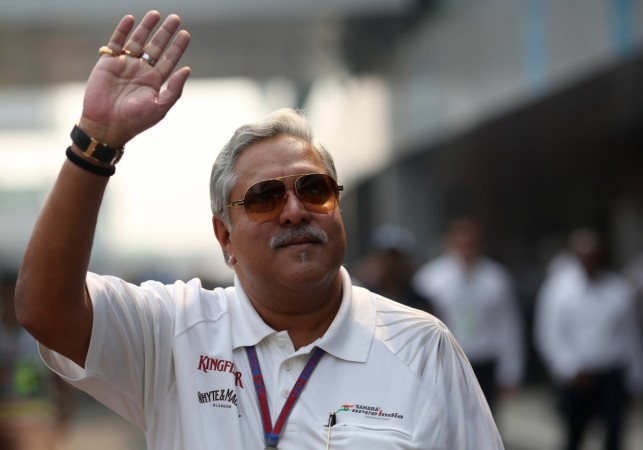 In yet another major setback to troubled Vijay Mallya, Unit Trust of India Investment Advisory Services (UTI-IAS) has informed the liquor baron that it has acquired 3.97% voting rights in United Breweries Ltd (UBL), leaving him with just 0.06% voting rights in the company.
UTI-IAS's action comes in the wake of Mallya defaulting on repayment of a loan received by pledging shares of UBL.
"Unit Trust of India Investment Advisory Services in their capacity as the security trustee in relation to term loans secured by a pledge over 1.04 crore shares of the company have acquired voting rights in relation to the pledged shares upon notification of occurrence of an event of default," UBL told the Bombay Stock Exchange (BSE) on Wednesday.
UTI-IAS had acquired the voting rights connected with over 1.04 crore shares of UBL on 11 May and informed the company about the same on 5 June, Business Today reported. However, UBL said that equity shares not yet owned by UTI-IAS.
"The equity shares themselves have not yet been acquired as the pledge has not yet been invoked and these shares remain pledged to the acquirer", the company said.
Mallya is currently facing many charges for his financial irregularities and the bank has already tagged him as 'willful defaulter' for not paying back loans he took for crisis-hit Kingfisher Airlines.
A recent DNA report claimed that United Spirits (USL) chairman Mallya misused company's funds worth ₹170 crore to buy shares of his IPL team Royal Challengers Bangalore (RCB) at ₹3,62,240 per share.
Mallya still has a minority stake in USL, which was sold to Diageo in 2013. Board members of Diageo suspect Mallya of diverting funds to other subsidiaries. They believe that huge diversion of funds from USL has led it to post losses.
The market regulator Securities and Exchange Board of India (SEBI) is also investigating irregularities that happened during his tenure.
Besides, audit firm Price WaterHouse Coopers had revealed that USL funds were parked with other Mallya-owned companies from 2010 to 2014 without the consent of the company's shareholders.