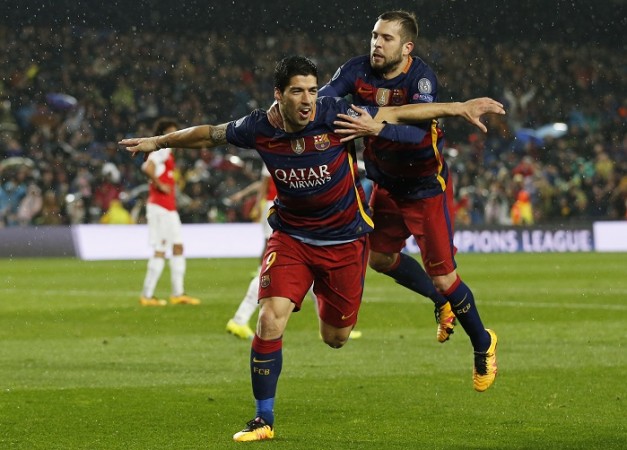 Arsenal did reasonably well, again, holding off the threat of Barcelona for about an hour, keeping that parity, before Luis Suarez and Lionel Messi struck like only they can to give the European champions a 3-1 second leg victory at the Camp Nou. Barcelona went on to win the last 16 tie of the UEFA Champions League 5-1 on aggregate.
It is another exit for Arsenal in the last 16 stage, and with Arsene Wenger's men out of the FA Cup and out of contention for the English Premier League, no matter what the manager says, it is going to be a trophyless season for the North London side.
While Arsenal were hit by two late goals in the first leg, which completely knocked the stuffing out of them, after a great rearguard action in the first half of that match at the Emirates, this one was much more sober, purely because the inevitability of the result that hung around the Camp Nou.
The tie was as good as done by Barcelona's 2-0 first leg win, and when Neymar went on to make it 3-0 on aggregate with a goal in the 18th minute, there was a real danger of this second leg turning in an absolute rout, and with it denting Arsenal's confidence even further.
However, the Premier League side, to their credit, hung on and even equalised via Mohamed Elneny, who scored with a delightful strike from the edge of the box off a pass from former Barcelona man Alexis Sanchez.
At 1-1, Arsenal would have been through if they could, somehow, magically score two more goals without conceding further, but that was never going to happen was it. That magic, in fact, came at the other end, courtesy Suarez, who scored a scissor-kick goal to watch over and over again.
Messi then made the game a little flattering to Barcelona, who had to weather a bit of a storm from Arsenal after that Elneny goal and even towards the end, with a typical Messi dink and push his team through to the quarterfinals of the Champions League.