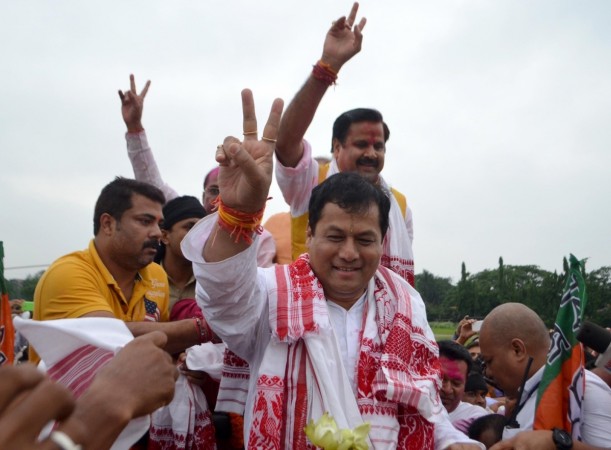 Nomura, HSBC and DBS Bank analysts believe the victory in Assam assembly polls won't help the ruling Bhartiya Janata Party's (BJP) much in getting crucial economic legislations passed in the Upper House (Rajya Sabha). HSBC said the results do, however, show the BJP's popularity is intact.
"From a legislative perspective, we believe that the elections will have no meaningful impact. Together these five states account for 51 seats in the Upper House. However, the BJP would not gain any of these seats until 2019," Sonal Verma and Neha Saraf, research analysts at Japanese brokerage Nomura Securities, said in a note.
The BJP-led alliance's thumping victory in Assam won't help the party in increasing its tally in the Rajya Sabha, they added. "The BJP's victory in Assam will not help, as none of the Assam seats (7 in the Upper House) are up for re-election until 2019."
In their view, the results "should not be a major market mover in our view" given the expectations were not high from the BJP.
HSBC Securities and Capital Markets (India) Private Limited broadly shared their views.
"Today's states' election results show that the BJP's popularity is not waning. This is evident from the overwhelming victory in the state of Assam and improvement in seat share in West Bengal. However, looking through the retirement calendar of the Upper House of Parliament, we find that the victory in Assam will only improve the BJP's seat share after the current term of the Modi government ends," said the investment banking firm.
Analysts are unanimous on the view that the results won't help the BJP-led NDA in getting the crucial indirect tax legislation – the Goods and Services Tax (GST) Bill – in the Rajya Sabha where it is in a minority and is dependent on it principal rival Congress.
"These results are a positive for the ruling government ahead of a busy state election calendar in 2017 (includes the important state of Uttar Pradesh). But for now it does little to improve its tally in the Upper House and is thereby neutral for policy-making, including passage of the crucial goods and services tax," Radhika Rao, economist of group research at DBS Bank, said in her note.
The BJP alliance won 86 seats in the 126-member Assam assembly and the party's chief ministerial candidate Sarbananda Sonowal is expected to be formally elected by the party legislators to head the crucial Northeastern state that borders Bangladesh.
The S&P BSE Sensex ignored the BJP's performance on Thursday due to the focus on external headwinds and lost 305 points, while on Friday the index was trading with a loss of about 100 points at the closing session.