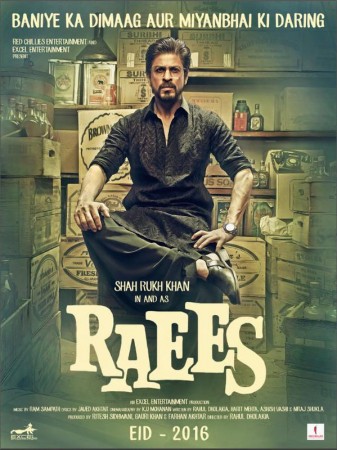 The Gujarat police on Friday detained around 40 Vishwa Hindu Parishad (VHP) workers for disrupting the shoot of Shah Rukh Khan's film "Raees," according to ANI.
"Around 40 VHP workers detained by Police while protesting & disrupting shoot of Shahrukh Khan's film Raees in Mandvi (Kutch, Gujarat)," ANI tweeted.
The team of "Raees", along with Shah Rukh, arrived in Mandvi, Kutch, Gujarat, early this week for the shooting of the film. However, they did not receive a warm welcome.
The members of VHP opposed to "Raees" being shot in the state and even burnt SRK's posters, demanding cancellation of the film's shoot, DNA reports. The incident took place on Wednesday, when the members of VHP protested and shouted slogans against the actor outside the district Collector's office.
"From the Collector's office they wanted to go to the place where the shooting is on, which is on the outskirts of the Bhuj city, but we have stopped them and dispersed them," Police Sub-Inspector (PSI) M B Parmar told DNA.
Several VHP members also handed over a memorandum to district officers and demanded withdrawal of the permission given for the shooting of the film, DNA reports.
However, the shooting continued without any disruption and producer Ritesh Sidwani took to twitter to refute reports of the shooting of "Raees" being stalled.
"No disruption on #Raees set in #Bhuj shooting on schedule with full cooperation from government & police force..," he tweeted.
The protest against Shah Rukh is due to his comments on intolerance. The actor had earlier said that "Dilwale" box office performance was affected due to his comment and now the shooting of "Raees" has been disrupted.