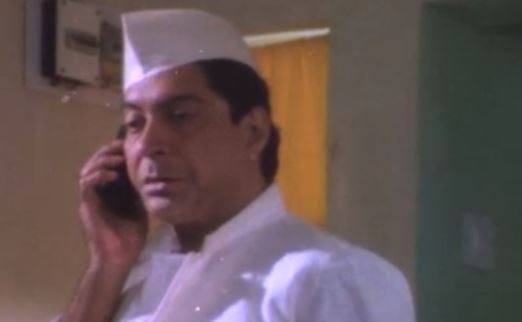 Veteran Marathi actor Kuldeep Pawar died on Monday night due to kidney failure. He was 65.
Pawar breathed his last at Kokilaben Ambani Hospital in Andheri, Mumbai on Monday. He was admitted to the hospital after he complained of uneasiness on Sunday, according to The Times of India.
Pawar, who also worked in the Hindi film industry, was known for his perfect comic timing and some negative roles. He was one of the most celebrated actors in Marathi film industry and theaters.
His was last seen on silver screen when his film "Mahaguru" was released in February. Pawar has done some remarkable role in films like "Gupchup Gupchup", "Jhaatyache Jaale", "Darodekhor", "Vazir", "Bin Kamacha Navra", "Shapit", "Are Sansar Sansar", "Sarja", "Ekapeksha Ek" and "Vajir and Shrinath Mhaskobacha Changabhala".
"He was known as daddy in film industry. He was my daddy also as he taught me everything about filmmaking. It is a great loss to me and my family. I was going to meet him a few days back but couldn't make it. And I regret that," Sanjay Bhutada, producer of "Mahaguru" told The Times of India.
"It won't be wrong to say that he live till the release of his last film 'Mahaguru'."
He is survived by two sons and wife Nilima, who is also a theater person. The last rites of actor are likely to be done in Kolhapur on Tuesday, which will attended by family members, friends and his colleagues from Marathi film industry.