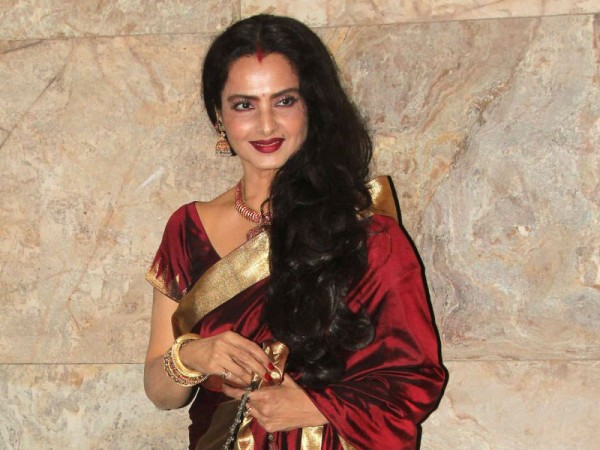 Veteran actress Rekha recently attended an award function where she was one of the chief guests. However, apparent unprofessional behaviour by the organisers reportedly left her extremely angry.
It has been reported that the organisers of the event did not receive Rekha when she arrived at the venue. Despite being one of the guests of honour there, the 63-year-old actress had to wait for 15 minutes, but then she got so miffed that she was about to leave, said reports.
Also read: Did Katrina Kaif use Botox or undergo plastic surgery? Here's why she looks 'different'
However, the organisers of the award show realised the blunder, and soon rushed to welcome the ever-gorgeous lady with an apology.
"Rekha was invited for an award show as one of the chief guests of the event. But the moment actress reached the venue, there was no organiser present there to receive her. She waited patiently at the gate for more than 15 minutes, expecting the organisers to come and receive her, but there was no sign of them. This pissed her off and she was almost about to leave when the organisers realised their goof-up and went and apologised to her," according to a Deccan Chronicle report.
Although it is unlikely for most other Bollywood celebrity to bear such treatment, Rekha was gracious enough to accept the apology and attend the event, carrying that beautiful smile on her face.
She was wearing a pink saree at the event, and looked extremely elegant, as always.