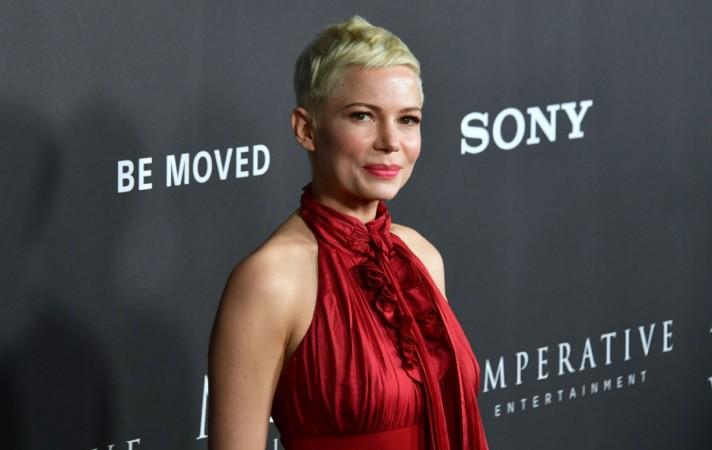 Tom Hardy-led Spider-Man spin-off Venom movie, which will be based on two '90s comics, is slated to be released in theatres on October 5, 2018.
While Spider-Man will not appear in the movie, the bevy of talented actors will be seen in the movie will not disappoint the fans.
Also read: Venom movie set photos reveal Tom Hardy filming for fiery stunt scenes
It was confirmed last week that Hollywood veteran Woody Harrelson will be featured in the movie besides Hardy, Riz Ahmed, Jenny Slate. And, several reports claimed this week that actress Michelle Williams is confirmed to play Anne Weying in Venom — Eddie Brock aka Venom's former wife.
Asked about her experience on the set, Williams told Screen Rant, "We're having fun. It's, um, well for me it's Tom (Hardy). I just thought, well, that guy knows what he's doing."
"I'm just going to go steal some of his moves, figure out what he knows. I just wanted to, you know, you're only as good as the people you play with and I really wanted to challenge myself with him as a partner."
Comparing the role of Anne Weying to her other previous roles, the Blue Valentine actress further said, "I've done one other movie where I was asked to track a tennis ball with my eyes and pretend it was a giant creature thing. Not my favorite thing in the world to do, but it is a skill set and I'm trying to learn it."
However, some new set videos have emerged this week which have been shared by Backgrid. Moreover, the filming of the movie is already underway.
In the videos, Tom Hardy's Venom symbiote is seen battling for control following a visit to the doctor
The description of the video reads: "Tom Hardy gets into character as Eddie Brock fighting himself about going to the doctor. In the scene, "Venom" and Eddie are battling for control of the body."
See the videos HERE.
Recently, director Fleischer and actor Tom Hardy confirmed the sources of the movie during Sao Paulo's Comic-Con Experience 2017. The Sony-Marvel movie will be based on two '90s comics — a six-issue miniseries from 1993 'Lethal Protector' and a five-issue event from 1995 'Planet of the Symbiotes.'