India have some quality pacers in the current team, and former bowler Venkatesh Prasad feels it is time for Ishant Sharma to become the key pacer in South Africa. The Delhi bowler is a part of the Test squad, which will play South Africa in a three-match Test series starting January 5 in Cape Town.
Ishant has become a regular member of the Test team, and could prove to be one of Virat Kohli's big weapons in South Africa. The pitches will assist his bowling as Ishant is hit-the-deck-kind-of-bowler, which will allow him to extract more bounce and make life difficult for the batsmen.
Prasad is surprised as to why Ishant, despite having played so much for India in Test cricket, is still not leading the attack. Ishant has played 79 Tests, picking up 226 wickets.
"Ishant has been around for more than a decade. It is high time that he leads the attack. I don't know what the issue is. He has got the pace, the height, the aggression but he has not realised his potential. He should be playing the role that Srinath (Javagal) played when he was around, or Zaheer Khan or Kapil Dev when they played," Press Trust of India quoted Prasad as saying.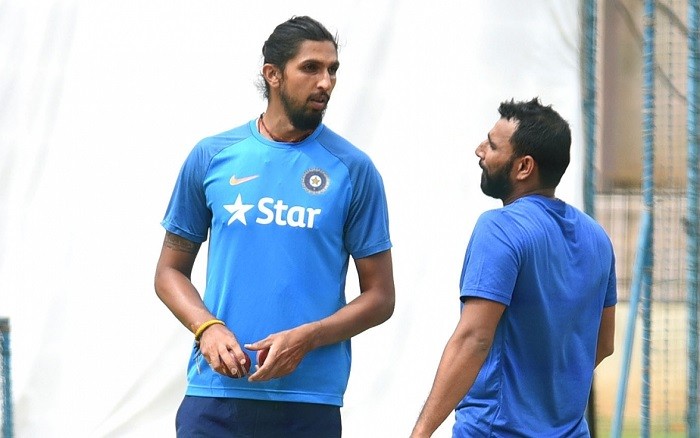 Besides Ishant, India will be banking on other key seamers such as Mohammed Shami, Bhuvneshwar Kumar and Umesh Yadav. Jasprit Bumrah, who has not played a single Test match, has also been picked for the Test series against South Africa.
India bowlers had a good home season, and Prasad is keen to witness how these bowlers ply their trade in South Africa.
"They all are different to each other. With more and more cricket being played and more rolling, the pitches in South Africa are not what they were 10-15 years ago. However, the extra bounce would surely suit the faster bowlers but it remains to be seen how the pacers adapt to the conditions after doing well at home," said Prasad.