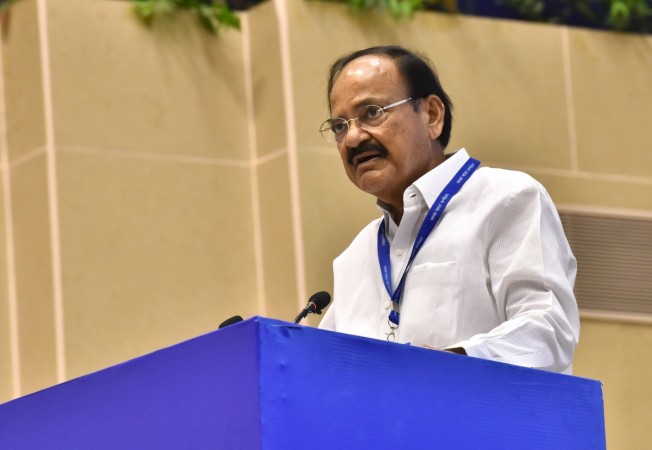 Union information and broadcasting minister Venkaiah Naidu on Friday invited the All India Muslim Personal Law Board (AIMPLB) into a debate regarding the triple talaq issue and condemned it for dragging Prime Minister Narendra Modi's name in the matter.
The Muslim body had called Modi "dictatorial" after the law commission circulated a questionnaire regarding the Uniform Civil Code. The Muslim board is opposed to UCC as it sees it as an interference with Islamic laws.
Naidu said that the country is in the mood to do away with triple talaq since it is against gender justice.
"We have three basic issues: Gender justice, ending discrimination and upholding the dignity of women," he said. "The mood of the country is that triple talaq to end. People don't want discrimination against women," he said. "If you have a point of view, put it forward and enter a debate. Why drag in the prime minister's name?"
The board called the questionnaire a "fraud" and said that UCC for India is not a good idea.
"If you are so interested in making political comments you can as well join any political party of your choice. This is not expected from Muslim Personal Law Board and other religious leaders. "You have to confine yourself to the issue and the issue is put forth for discussion by the law commission," he added.
The issue of triple talaq was taken up by the Supreme Court suo moto after a woman filed a case against her husband. Other organisations of Muslim women had also become parties in the case opposing the Islamic personal law that is seen as backward and against women's rights.