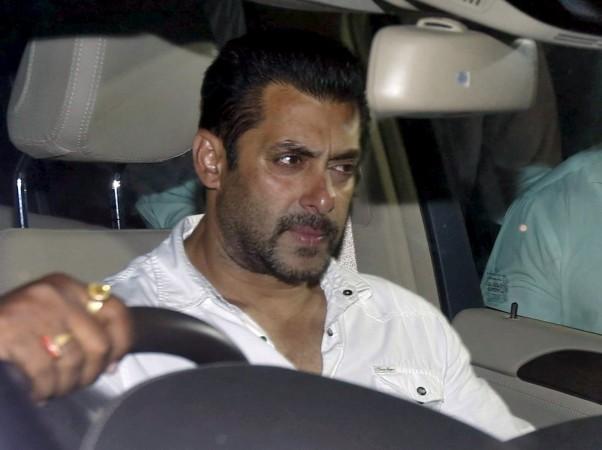 Salman Khan, who is currently dealing with the 2002 hit-and-run and the Blackbuck poaching cases, has another legal matter to worry about.
Vijay Galani, the producer of Salman starrer "Veer", has slapped the actor with a defamation case of ₹250 crore for mental harassment, agony and loss of face.
According to a report in Deccan Chronicle, Galani reportedly mentioned in his legal notice that it was Salman who recommended him to produce the film, which he readily agreed to. The duo settled on an agreement to pay a signing amount of ₹10 crore to Salman. Besides this, the superstar was supposed to be paid ₹15 crore if the film earned a profit.
"I agreed to give Salman a signing amount of ₹10 crore. Besides this amount, we agreed Salman would get ₹15 crore if and when there was an 'overflow' or profit. Salman completed the film. And I sold it to Eros Entertainment. Eros, Salman and I drew up a tri-party agreement that the first overflow amount of ₹15 crore would go to Salman," Galani added.
Much to his disappointment, "Veer", which released in January 2010, flopped at the Box Office. And in March, Galani reportedly received a letter from Salman's office, asking him to give a copy of the agreement letter.
"In April, I received another letter stating Salman finds the ₹15 crore 'overflow agreement' unacceptable," Galani told the daily.
Reportedly, Salman later approached CINTAA (Cine & T.V Artistes Association) with the monetary agreement, but was ruled out as "Veer" earned no profits.
"Veer showed no profits. So CINTAA ruled in my favour. Then I took the help of my producers' association. Salman then complained to the Federation Of Western India Cine Association. But I responded saying there was no overflow. But they issued a non-cooperation letter to me," said the producer.
This left the mentally-stressed producer with no option but to file a case against the "Bajrangi Bhaijaan" actor.
"For the first time in the history of the entertainment industry, the party claiming I owed him money didn't go to court. Rather the party on whom the claim was wrongly made, went to court. The honourable court saw my papers. They called Salman's representative to court and asked on what basis they had been asking for money and why was a non-cooperation letter issued against me. They had no reply. The court has now ruled in my favour and issued an absolute stay on the non-cooperation letter," said Galani.
"I've filed a ₹250-crore defamation notice against Salman for mental agony, harassment and loss of face. Who will give me the 3 years that I've lost?" Galani concluded.