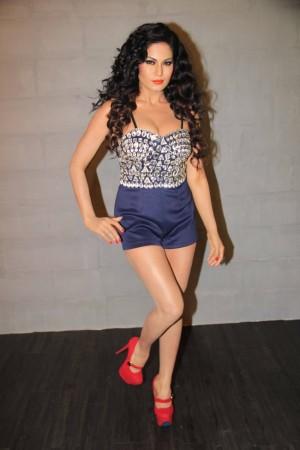 Pakistani starlet Veena Malik and her husband, along with the owner of Pakistan's biggest media group, Geo TV, have been sentenced to 26 years in jail by an anti-terrorism court after they were accused of being part of a blasphemous television show.
In a programme aired by Geo television in May, a mock marriage of Malik with her husband Asad Bashir Khan Khattak was shown in the backdrop of a religious song.
Mir Shakil-ur-Rahman, owner of Geo and TV host Shaista Wahidi have also been sentenced to 26 years in prison along with Malik and her husband, and all four have also been slapped with a fine of 1.3 million Pakistani rupees, according to Press Trust of India.
Judge Shabaz Khan accused the four of profanity and ordered the police to arrest them, though reports suggest all four are currently outside the country.
On 26 May, an FIR was lodged with the Baseen police station claiming that the show had defiled Ahle Bait by playing a contemptuous Qawwali in its morning show, The Dawn reported.
"After evaluation of the entire evidence of the prosecution, I am of the considered opinion that the prosecution has proved its case against proclaimed offenders and absconders," the judge said in the verdict. "I convict proclaimed offenders under sections of Anti-Terrorism Act of 1997," he said.
The convicts can now appeal in the regional high court in Gilgit-Baltistan.
Other blasphemy cases were also registered against the four in other cities such as Karachi and Islamabad.