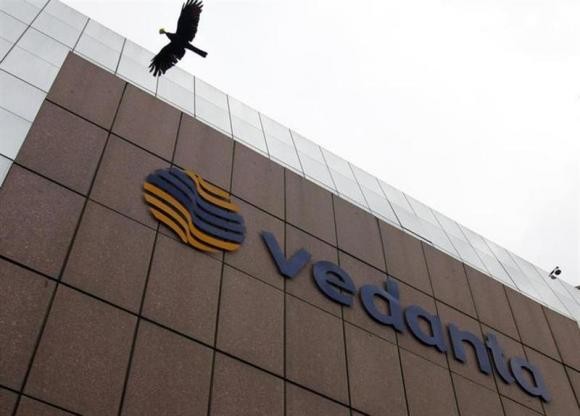 Metals and mining major Vedanta seems to be finalising a deal to merge subsidiary Cairn India with itself, said sources close to the development.
The merger will enable debt-ridden Vedanta to use cash pile of Cairn India to trim its debt. The two companies are likely to announce the merger shortly.
"The plan to merge Cairn with Vedanta is being crystallised...the process would be completed by March 2016," a source told The Economic Times.
Later this week, top Vedanta executives including chief financial officer DD Jalan and group director (finance) Tarun Jain are expected to hold discussions with "three short-listed banks" - Bank of America, Standard Chartered and Barclay's, which will be joined by Vedanta chairman Anil Agarwal via a conference call from London, Business Standard reported.
The meeting will take place in New Delhi, according to the sources. The merger is expected to strengthen Vedanta to compete with global mining majors such as Rio Tinto and BHP Billiton.
"Vedanta would like to state that in line with its stated strategy to create long term and sustainable shareholder value, the group is always evaluating and considering opportunities to simplify the Group corporate structure," a Vedanata group spokesperson said.
The stock price of oil and gas producer Cairn India slumped over 4% on Tuesday over concerns that such a merger will erode the wealth of the shareholders.
Share price of Cairn India has already fell 28% so far this year, resulting in overall decline of 54% in the past one year. Currently, the market capitalisation of Cairn India stands at ₹32,388 crore.
Cairn India had given a $1.25 billion loan to Vedanta in July last year at below market rates, which led to a sharp fall in investors' wealth. Initially, Life Insurance Corporation (LIC), a major stakeholder in the oil and gas explorer, had objected to such an unhealthy move, but did not take any action.
For the fiscal year ending March 2015, Vedanta posted a loss of ₹15,645 crore against a profit of ₹6,298 a year earlier. It reported a stand-alone net debt of ₹36,796 crore.