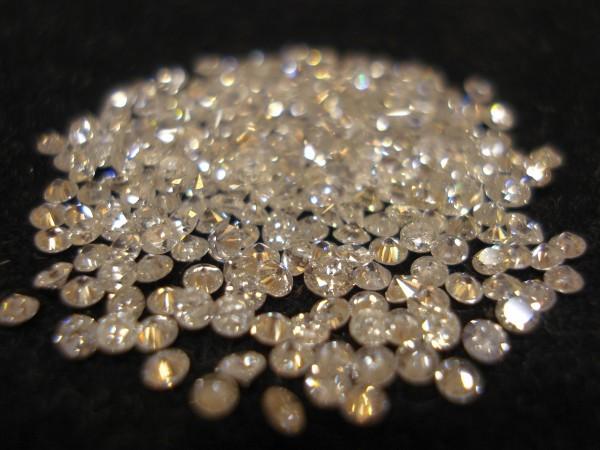 India's large conglomerates Adani Enterprise and Vedanta group are looking forward to bid for a Rs 58,500-crore ($9-billion) diamond mine project in Madhya Pradesh, sources aware of the development have confirmed.
The mine has an estimated deposit of 32 million carats of diamonds, and the Madhya Pradesh government is likely to invite bids to explore it in the first week of November.
An MP government official said an auction would be held around 40 days after the inviting-bids notice was published.
Billionaire Anil Agarwal-controlled Vedanta Resources and Gautam Adani-owned Adani Group sent a small team to examine the site in the recent past.
The project has been abandoned earlier this year by the global miner Rio Tinto, reported Reuters.
"We're advertising only for that area in which (Rio Tinto) have prospected and established availability of diamonds," Manohar Lal Dubey, Madhya Pradesh's top mineral resources official, told Reuters over phone.
The global miner pulled out of project earlier in February to cut cost and conserve cash, the news agency reported. The company spent over Rs 585 crore ($90 million) over 14 years on the Bunder project in Madhya Pradesh.
The company discovered the Bunder deposit in 2004, which is located about 500 km southeast of the country's capital.
The project had been hampered by delays in obtaining environmental permissions, as the deposit is in a forested area that is an important to tiger and wildlife habitat.
The global miner decided to withdraw from the project at a time when the Prime Minister Narendra Modi-led Central government was seeking the help of the company and its rivals, such as Anglo American, explore for diamonds and gold to make India a major mineral producer, reported Reuters.
The Madhya Pradesh official confirmed that two company executives had met him over the project, but he declined to identify the companies and didn't share any details on the project.
Quoting a source, Reuters reported that an Adani executive had informally approached the state environment ministry regarding the Bunder diamond mining project prior to Rio's exit.