Fintech companies may have hogged the limelight globally in CY 2016 for various reasons, more so in India due to the digitsation drive after demonetisation, but venture capitalists (VCs) were less enthusiastic about them. Indian fintech companies saw VC funding drop at a sharp clip to $388 million from 50 deals in comparison to $1,580 million from 47 deals in 2015.
Read: Tech start-ups set to flood Wall Street with IPOs in 2017
The year saw fintechs raising $12.7 billion from 836 deals, down from $14.6 billion from 848 deals in CY 2015, according to a report by CB Insights.
The Global Fintech Report: 2016 In Review also showed that Indian fintech companies did not figure in the top 10 Asian fintech deals that were dominated by Chinese and Hong Kong startups such as WeLab and Lufax.
Indian fintech landscape comprises Paytm, BankBazaar, MobiKwik and Freecharge.
The top VCs who invested in fintech companies during the year included 500Startups, New Enterprise Associates, General Catalyst Partners, Khosla Ventures, QED Investors, Index Ventures, SpeedInvest, Union Square Ventures, Spark Capital and Bain Capital Ventures.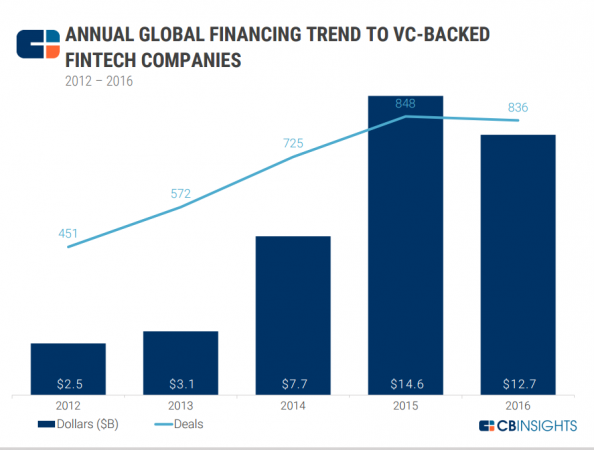 The top 20 global fintech companies that received funding during 2016 were predominantly American and Chinese, as can be seen from the chart below: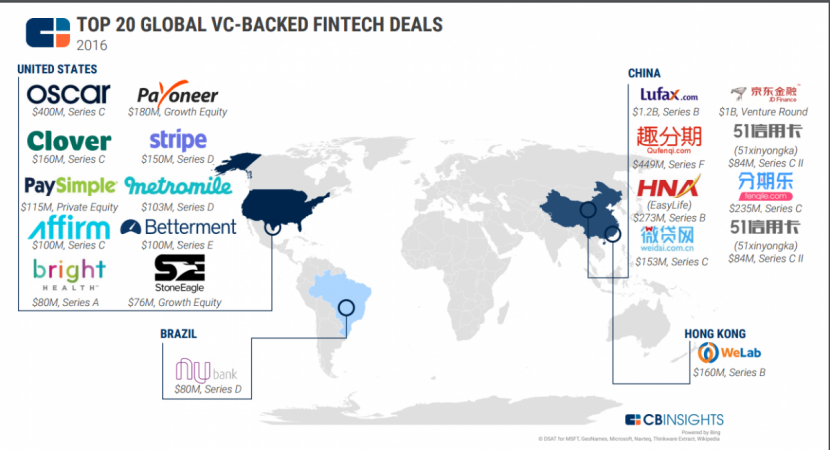 Indian fintech companies apparently did not find much favour among the VCs, notwithstanding the buzz, especially after the demonetisation of high-value currencies followed by a government-driven digital push that saw fintechs going on an advertisement blitzkrieg.
Not only that, despite being the fastest-growing economy in the world and home to many start-ups, Indian fintech companies did not figure in the top 10 funding deals during the year.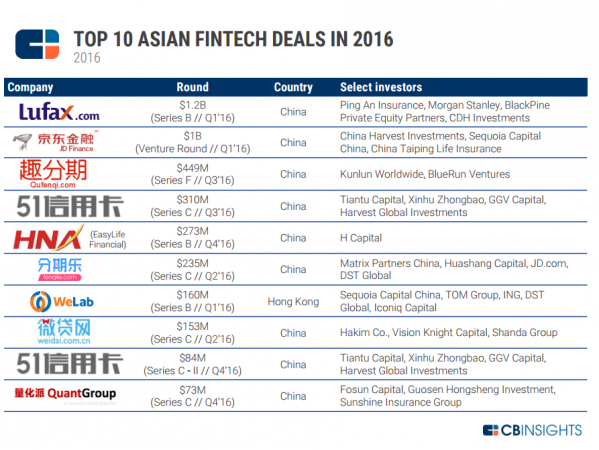 Here is a list of global fintech unicorns by valuation; as can be seen, American dominates, followed by China.