Ferrari LaFerrari, Porsche 918 Spyder, McLaren P1, Bugatti Chiron and Aston Martin Valkyrie are some of the hypercars of the recent times that grabbed a lot of eyeballs around the world. While all these models are from Europe, there is no such halo car from Asia.
However, Vazirani Automotive is all set to make a big difference to the status quo with its first-ever hybrid-electric hypercar. Vazirani Automotive is based out of Mumbai (yes, our own Mumbai) and headed by designer and co-founder Chunky Vazirani. The firm revealed Shul, a hybrid-electric hypercar recently at its studio in Mumbai after the global reveal at the 2018 Goodwood Festival of Speed in July.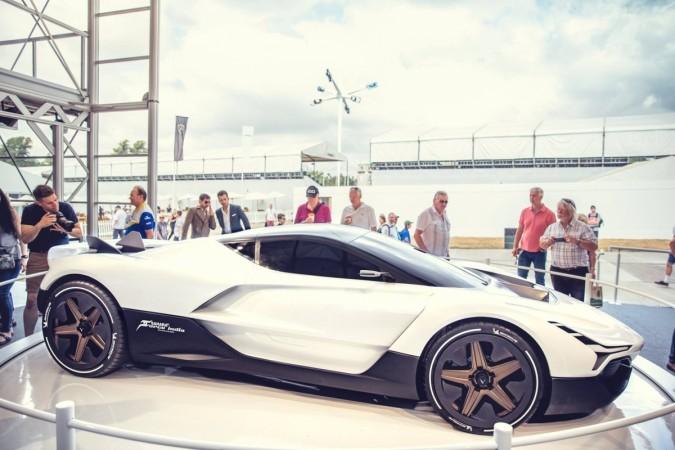 We have compiled all you need to know about the Vazirani Shul.
1. Vazirani Shul is billed as India's first hybrid hypercar. The Shul is powered by four individual electric motors, each placed next to the wheels. The essentially makes the Shul an electric four-wheel drive car. The powertrain is complemented with a turbine engine that can run on petrol or methanol.
2. Vazirani Automotive targeting a 0-100kph time of under 2.5 seconds. The Shul is also expected to travel 150-200km in pure electric mode.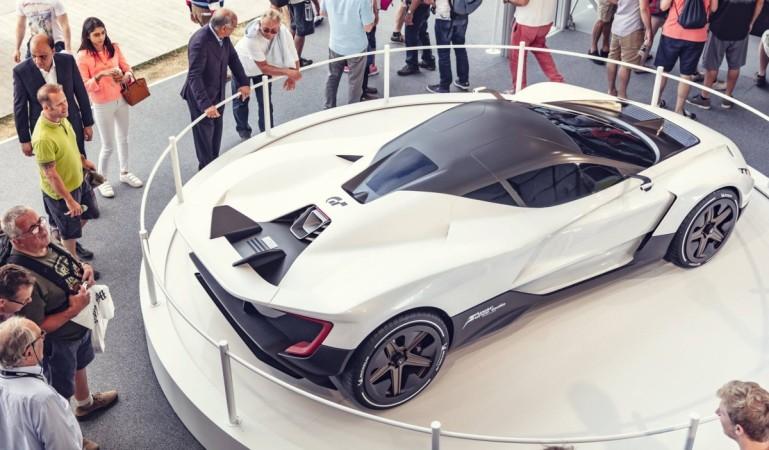 3. Vazirani Shul features an eye-catching and flamboyant design with a road-hugging stance. Chunky says the Shul was designed under the mentorship of Kazunori Yamauchi, the key person behind the Gran Turismo video game. Vazirani Shul will make its debut in Gran Turismo soon.
4. The Shul makes use of a carbon-fibre tub to save weight in line with many modern-day hypercars. The company is yet to work on the interior and hence, the show car gets blacked out glass areas. The Shul even has cameras instead of outside rear-view mirrors.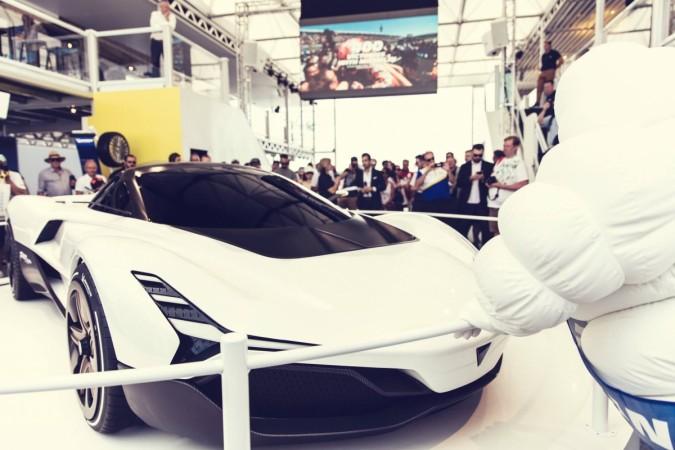 5. Vazirani Automotive has taken inputs from Formula 1 team Force India (now Racing Point Force India) in the making of the Shul. The arresting tyres in the car have been specifically designed by Michelin for the Shul.
6. Wonder why the name Shul? Vazirani claims design inspiration for the Shul is from Lord Shiva and Trishul. The headlamp internals that features three vertical lines in line with the mark on Shiva's forehead.
7. Vazirani Shul is far from reality. The company is working in the production-sped model which is expected not early than 2021.