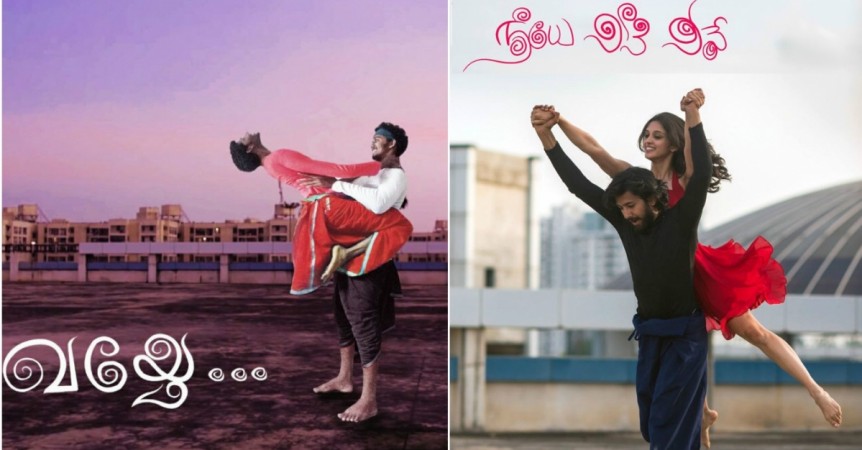 Remember the musical dance video Neeye that had garnered the appreciation of many celebrities, including National Film Award winning director SS Rajamouli? The beautiful video has now got a spoof version, made by a group of Keralites.
SS Rajamouli, Gautham Menon, Neeraj Madhav, others praise Neene, Neeye and Neeve
"We have utmost respect for the hardships and creativity behind the original music video Neeye. This video is solely made for entertainment purpose. We do not intend to hurt anyone's feelings," reads the disclaimer of the spoof video.
Gomtesh Upadhye's original musical video, which was made in Tamil as Neeye as well as Neene and Neeve in Kannada and Telugu, tells how two dancers, who begin dance rehearsal session together, slowly fall in love. The spoof video Vayye also goes through the similar plot, featuring two men, one of them dressed up as a female dancer. However, the dance moves go terribly wrong and that makes it a spoof version of the original musical video, which has been viewed more than 19 lakh times in all the three languages at the time of reporting.
The spoof version has been garnering a mixed response from the netizens, who were all praise for the original dance video. While a group of people appreciated the attempt of the Keralties in making the spoof version of the hit video, there are few others who have been commenting it to be a bad attempt.
Neeye went viral on social media for the amazing dance performance of Shreya Deshpande and Niranjan Harish. While Vishwakiran Nambi choreographed the dance moves in the video, the peppy number, composed by Phani Kalya, has been rendered by Yazin Nizar and Sharanya Srinivas.
Watch the spoof video of Neeye here:
Watch the original versions of the musical video HERE