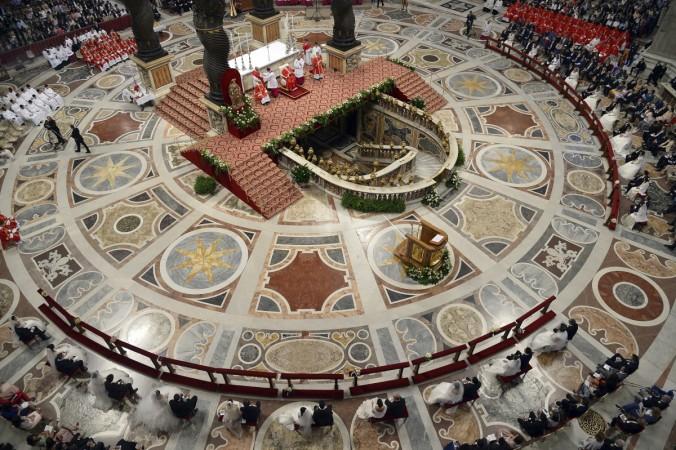 The Vatican is rocked by a massive paedophilia scandal as the highest-ranking Vatican official ever to be investigated for sex abuse is now accused of storing over a lakh child porn videos and images on his computer.
Archbishop Jozef Wesolowski, the 66-year-old priest who served as a papal envoy in the Dominican Republic, had been arrested earlier this week at the Vatican and will be charged with sexually abusing minors and child porn possession. He may spend up to 7 years in the Vatican prison.
Investigators are reportedly analysing a computer used by Wesolowski in his Santo Domingo home, where he served as the Holy See envoy from 2008 to 2012.
The probe revealed that the Polish native had more than 1,00,000 files showing under-aged children in sexually explicit situations, II Corriere della Sera newspaper reported. Close to 160 videos showed teenage boys being forced to perform sexual acts on themselves and adults, according to the newspaper.
In what appears to be Wesolwski's attempt to destroy some of the evidences, investigators found that at least 45,000 photos were deleted. More than 86,000 pornographic photos were also meticulously stored in several category-based folders.
The former clergyman was placed under house-arrest in a pre-trial detention in Vatican since last week. He has been confined to a small room in the basement of the Collegio dei Penitenzieri, a convent which is located in the same building used as Vatican's court and military police at the Santa Marta Square.
Detectives are now trying to determine whether Jozef Wesolwski may have gone beyond just possessing and storing child pornography.
The clergyman had been recalled to Vatican by officials earlier this year after accusations of paedophilia surfaced in the Dominican media. Reports note that he had been living freely in Rome while alleged victims of sexual abuse called for his arrest.
This is the second scandal to have rocked the Vatican in a week.
On 25 September, officials confirmed Pope Francis had sacked Bishop Livieres, head of the Paraguayan Diocese of Ciudad del Este for allegedly protecting a priest believed to have sexually abused young people.