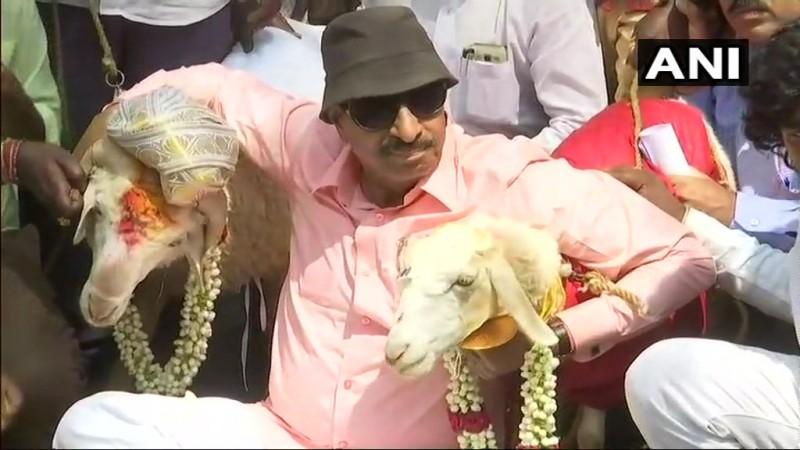 Vatal Nagaraj, the president of Kannada Chalavali Vatal Paksha, has hit out at Prakash Raj for supporting the release of Rajinikanth's Kaala. The pro-Kannada protester has questioned the actor's "mental stability" over his comments and alleged that he was doing it for "free publicity".
"Rai (Prakash Raj) is not mentally stable. I have respect towards him, but looking at his recent-month activities, it is clear that he is trying to garnering free publicity. His statement doesn't deserve further comments from me," he told a Kannada TV channel.
On asking about the questions raised by Prakash Raj about targeting a film over Cauvery dispute, Vatal Nagaraj said that the issue is not about the water, but about the stand that was taken by Rajinikanth.
"Rajinikanth is anti-Kannadaigas and he has spoken in favour of Tamil Nadu. Prakash Rai should have maintained dignified silence when he could not comment on Rajini's stand. He should have shut his mouth instead of blabbering for publicity," Vatal claimed.
Vatal Nagaraj says that the state will lose all its control on it river bodies if the Cauvery Management Board is formed. He claims, "Every single dam will be controlled by them."
The pro-Kannada protester concludes that Kaala will not be released at any cost in Karnataka. "I will hold protests in front of theatres which are screening the Tamil film. Let them arrest, I am willing to go to jail," Vatal Nagaraj said.
Prakash Raj had slammed the fringe groups trying to stall the release of Kaala. Expressing his displeasure on Twitter, he wrote, "What's film #kaala got to do with Kaveri issue..?why is film fraternity targeted always..? Will Jds/congress government let fringe elements take law into their hands ...like bjp did with #Padmavat ..or ..will you step in to assure common man ..his right for choice.#justasking..[sic]"