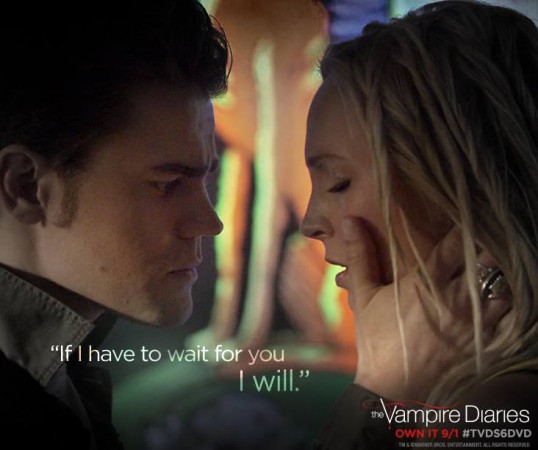 Season 8 of The Vampire Diaries, which will premiere on Friday, will see Stefan and the gang start their quest to bring Damon back from the dark side, and it won't be an easy task as the new villain is much more powerful than what the vampires are used to.
According to one theory, Nina Dobrev's character Elena Gilbert will be instrumental in helping the gang with the Damon problem. But there is no confirmation on whether Dobrev has agreed to return to the show. Paul Wesley, who plays Stefan Salvatore in the series, recently told TVLine that Elena will be mentioned a lot in the final season, but he did not reveal if Dobrev has returned.
Executive producer Julie Plec said during the San Diego comic-con that Dobrev had made a promise of sorts to return to the show for its final season to wrap up Elena's storyline.
"Not to put too much pressure on anything Nina Dobrev..but a promise was made. An emotional promise that I'd like to see come to life. You heard it here…there's been friendship promises made, and now we'll see if we can deliver on them," Plec said.
Meanwhile, Wesley opened up about the future of his character and that of Stefan's romance with Caroline, saying it isn't going to be an easy journey for him. Trouble will be brewing between Stefan and Caroline before the midseason finale of Season 8.
"Stefan and Caroline start off pretty strong … and then it kind of spins out of control," Wesley told TVLine. "It can get dark for a second. But the ultimate thing is, 'Will they end up together?' And that I actually don't know."
The Vampire Diaries airs Fridays on the CW.