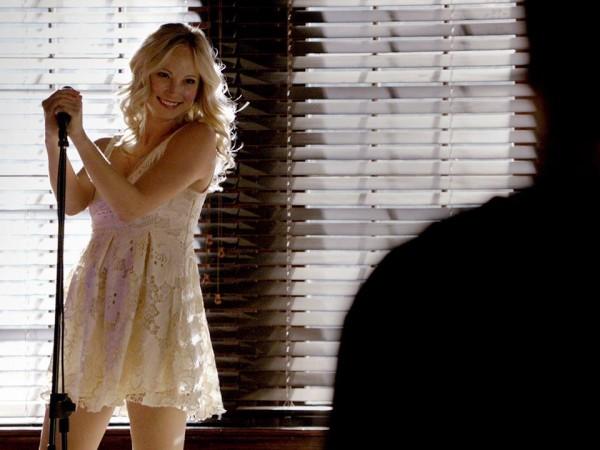 The penultimate episode of The Vampire Diaries Season 8 will feature the wedding of Stefan and Caroline. But it remains to be seen if they will get to the end of the ceremony before Katherine gatecrashes the event. Watch Season 8 episode 15 live at 8 pm ET on the CW. The episode can also be watched online via the CW app.
Also read: Rita Ora amps up sex appeal in lacy bra to promote her new collection [VIDEOS]
Damon plans Caroline and Stefan's wedding so as to lure Katherine, who has now replaced Cade as Hell's ruler, out in the open. And nothing good can come of it as Katherine is sure to wreak havoc.
"Katherine's a disaster," Ian Somerhalder, the actor who plays Damon, told TVLine. "I mean, there's nothing good about [her coming back] for anyone." However, he did concede that Petrova doppelganger is a "fun" character to have around.
As for the wedding, actor Paul Wesley told the publication that he never thought his character Stefan would end up with Caroline as the first half of the show was dedicated to the Salvatore brothers fighting over a girl – Elena. "I never knew [Stefan and Caroline] would be equally as powerful ... as a couple," he said.
The synopsis for We're Planning a June Wedding reads: "A wedding is quickly planned in order for Damon and Stefan to lure a dangerous enemy out into the open. This looming threat puts the fate of Mystic Falls in eminent danger and must be destroyed."
The Vampire Diaries airs Fridays at 8pm ET on the CW. The series will come to an end on March 10 with the episode I Was Feeling Epic.