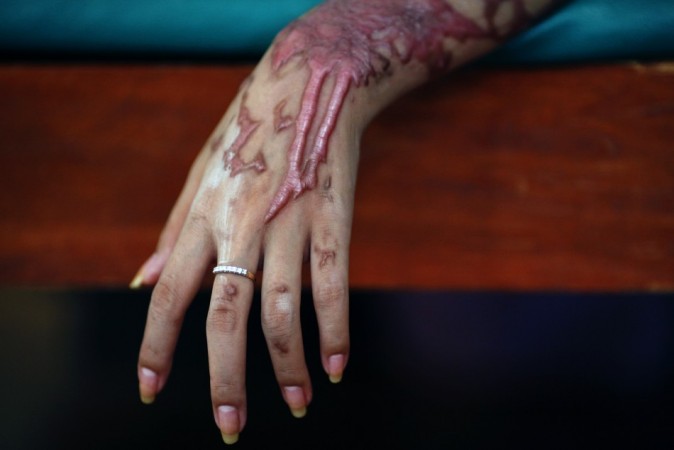 In a shocking case of an acid attack in India, a mother-of-three has been left permanently scarred by her stalker. The incident occurred at a busy mall in Jaipur on Valentine's Day.
The 35-year-old accused, identified as auto-rickshaw driver Mehboob Khan, had been stalking the victim for over two years. Though he has never been aggressive, he allegedly threatened to take her life if she did not marry him after divorcing her husband of ten years.
On the fateful day, the man proposed the 30-year-old woman, who works at the mall, but she rejected it. "The two had an argument, following which he attacked the woman with acid," said Sanjay Agrawal, Jaipur Police Commissioner, according to Hindustan Times.
The woman was rushed to a nearby hospital with 15 percent burns on her face, hands, and torso.
The accused who tried to flee the scene was caught by the public. CCTV footages show him getting thrashed by other shoppers.
He also spilled some acid on himself during the attack and is being treated at the same hospital.
One of the victim's colleagues, who was with her when the attack happened, also received minor burns.
It was also reported that when police reached the crime scene, they could see acid dripping from the walls.
"The woman has said that Khan was divorced, and had been forcing her to divorce her husband so that she could live with him," said additional deputy commissioner of police (Jaipur West) Ratan Singh, according to the Times of India.
An FIR has been registered under sections 307 (attempt to murder), 326-D (Voluntarily causing grievous hurt by the use of acid) and 354-D (stalking) of the Indian Penal Code.
Khan will be arrested as soon as he is discharged from the hospital.