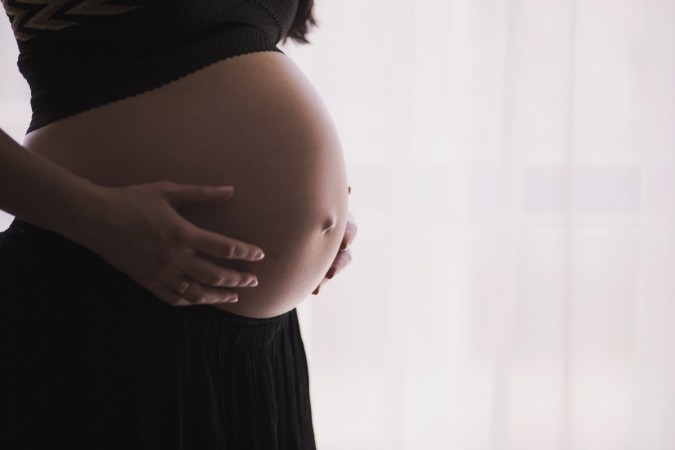 In an interesting case, a judge in Utah, US, issued an eviction notice to an unborn baby to vacate the premises. And surprisingly the baby followed the order.
Kaylee Bays from Utah was in her final days of pregnancy and experienced contractions on October 16. She was expecting to deliver the baby the same day, but the contractions stopped. Bays, who works as a judicial assistant at the Fourth District Court in Provo, returned to work the next day feeling a bit disappointed.
She jokingly asked Judge Lynn Davis to serve an eviction notice on her baby. The "legal" notice was addressed to Gretsel, who is the occupier of "Mummy Belly Lane, Womb, Utah."
"You have committed a nuisance because mummy is uncomfortable and running out of room for you," the notice reads.
"Too much heartburn and rib-kicking, and I'm sick of waddling. You are required to vacate the premises within three calendar days, counting weekends and holidays."
Interestingly, less than 12 hours later, Baby Gretsel was born.
"He told me, 'If it really works, I want it framed.' It did, and I'm going to frame it for him. She came 12 hours later. So far, she's a good listener," AP quoted Bays as saying. "She didn't want to be in contempt of court."
Bays delivered the baby at the American Fork Hospital in Utah. The hospital shared the photo of Bays and her baby daughter along with the eviction notice.
"The judge was happy to comply, and signed and stamped the official notice. He told Kaylee that in 31 years, this was the first time he'd ever been asked to sign an eviction notice for a foetus. It must have had some effect because just 12 hours later, Baby Gretsel was born," the Facebook post reads.
Several people commented on the post and some even shared their funny response.
"Maybe thats what I need," one user said.
"I wrote on my belly "get out now!" It didn't work lol," another said.
"Rental, H'mm nope the babys a native its his/her home until the proper time to leave! Lol"