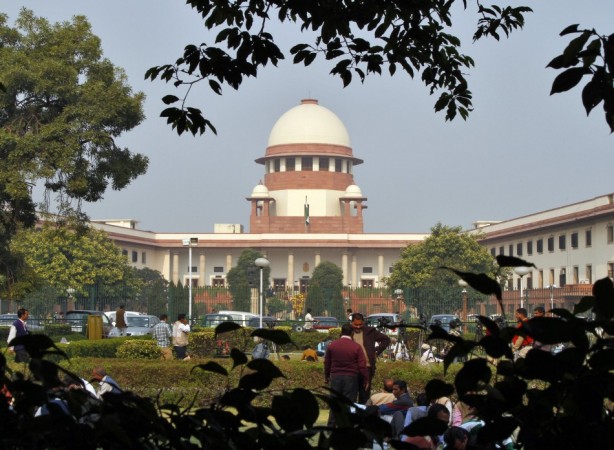 The Supreme Court has referred to a five-judge constitution bench the matter of constitutional validity of President's rule imposed in Uttarakhand by the BJP-led central government. The constitution bench usually takes months to conclude the hearing, but the judgement in this case will be declared before May 13 when the apex court will shut down for summer vacation.
A bench of Supreme Court Justices Dipak Misra and Shiva Kirti Singh on Tuesday extended the President's rule in Uttarakhand and stayed the floor test scheduled to take place on Friday. The Centre committed to the top court that it would not lift the President's rule in the state before the verdict comes, the Times of India reported.
The hearing in the matter will be completed in three days starting May 3 and the judgement will be written in a week, the Supreme Court said during the hearing. The bench has asked Attorney General Mukul Rohtagi to complete his arguments by May 4 while advocates AM Singhvi and Kapil Sibal, representing ousted Chief Minister Harish Rawat and the assembly Speaker, will conclude their arguments by May 5.
"We will give the judgement before the court closes for summer vacation on May 13," the bench said.
During the hearing, Rohtagi cited a sting operation, accusing Rawat of horse trading, as one of the reasons behind the central government's decision to impose President's rule in Uttarakhand. To this the Supreme Court observed: "Both horse-trading and Central rule dent democracy. The ultimate test of democracy in assembly is the floor test."
The Nainital High Court had, on April 21, revoked the President's rule in Uttarakhand and ordered a floor test on April 29, allowing Rawat to prove his majority in the state Assembly. The court had also disqualified the nine Congress legislators who rebelled against the Rawat-government and joined the BJP. The Centre, however, challenged the ruling in the Supreme Court.