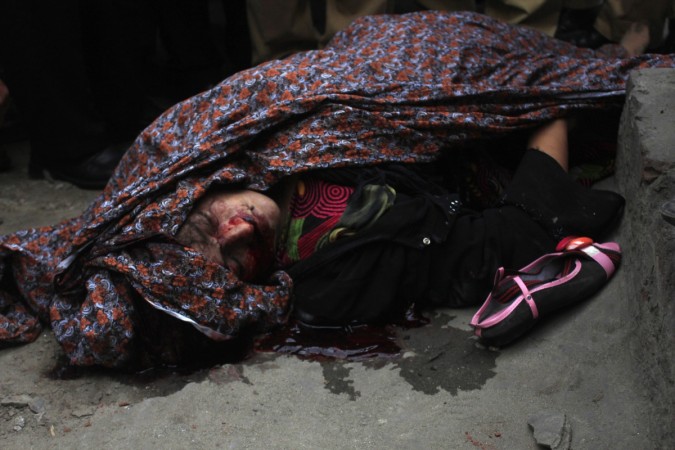 A 22-year-old rape survivor was murdered by her rapist in front of her sister outside a village in Uttarakhand's Nainital district on Saturday.
The method of killing is not clear yet as there are two different reports in the media, describing different versions of the incident.
According to The Times of India, four men allegedly beheaded the girl in front of her sister in Ramnagar at around 7:30 pm on Saturday evening, whereas the Indian Express reported that the accused allegedly stoned the girl and then slit her throat.
Confirming the death, Nainital SP Vinny Sachdeva said "the cause of death is due to head injuries in post-mortem report". She added that the police recovered a knife, with which her throat was slit and also the stones from the crime scene.
The main accused of the murder, Hari Singh, has been arrested along with his companion Kamal, who allegedly took him to the forest area, where the murder happened, IE reported.
In contrary to IE's version, TOI reported that the girl was beheaded by four men, of whom the prime accused was a man named as Babblu. All the accused fled the scene after beheading the victim. Her sister, who is the sole witness to the incident, ran back home and later filed a police complaint.
"We have taken the statement of the victim's sister and also taken cognizance of her father's complaint. Police teams have been sent to Saharanpur and Haldwani to nab the suspects involved in the case," investigating officer told TOI.
The prime accused has been harassing the girl ever since she filed a rape complaint, claiming that "Babblu" or "Hari" had raped her in January.
The girl subdued to the accused's harassment and withdrew the case but he continued to harass her and called her outside the village to meet him, where he brutally murdered the girl, TOI reported.
The motive behind the murder is not seem clear in TOI's version, however, IE, based on the police investigation, reported that Hari murdered the girl as she was pressurising him to marry her.