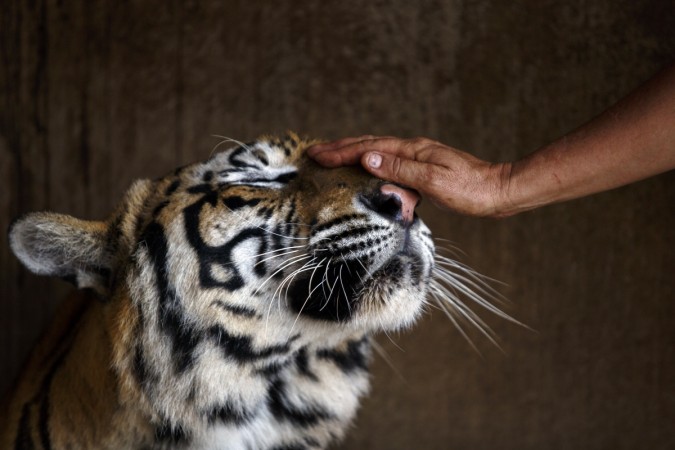 A man-eating tigress in Uttarakhand's Corbett Tiger Reserve, who killed two people and injured five others over the past few weeks, was shot dead by nearby villagers on Thursday. The search operation, which cost around Rs 1 crore, had been going on for the past six weeks.
Forest officials and villagers shot the three-year-old tigress 11 times after surrounding her in Nainital district. The chase, which ended late on Thursday, included drum-beating villagers, forest rangers, drones, helicopters, elephants and hunting dogs.
The villagers found the carcass in a sugarcane field after they followed a trail of blood. They had organised a puja to ask the gods to help them catch the tigress because of whom children missed school and locals hardly went out after dark, NDTV reported.
The tigress, who mostly roamed around in agricultural areas, was identified by using over 50 trap cameras, BBC reported.
An official with the Uttarakhand Forest Department told the TV channel that they decided to kill the animal after efforts to tranquilise it failed. The villagers burst crackers to celebrate the tigress' death.