In a shocking incident, an 8-year-old boy, Madhav Bhardwaj, got hit by a bullet and died in the alleged crossfire between police and criminals in Uttar Pradesh. The tragedy happened on Wednesday evening.
However, the minor's family said no crossfire occurred, and the police began firing at the criminals and that is when a stray bullet hit the boy, according to Times of India report.
The Uttar Pradesh government has taken cognisance of the incident and ordered a probe. It has also announced a compensation of Rs 5 lakh for Madhav's family.
'Not a crossfire'
On Wednesday evening, three cops from highway police station visited the village after getting information about that the criminals involved in a robbery case were near Mohanpura.
"Three policemen came to the village and asked the alleged criminals to gather at the terrace of a nearby temple for a talk. But suddenly the cops began firing. My poor grandson was playing nearby and got hit," Madhav's grandfather Shiv Shankar, who was present at the spot told TOI.
Madhav was playing outside his house with his friends at around 6 pm and during the crossfire, a stray bullet hit the child. Though the police said that there was an exchange of fire, the villagers have denied it. The villagers also said that the police started firing at the criminals after having cornered them.
Though one of the cops took the initiative to rush Madhav to the hospital, he later handed him over to the villagers, the boy's grandfather said. "I froze for a moment. I was unable to understand what had happened. One of the cops took the child into his lap and ran towards a crossing. He yelled that he was taking the injured boy to the hospital."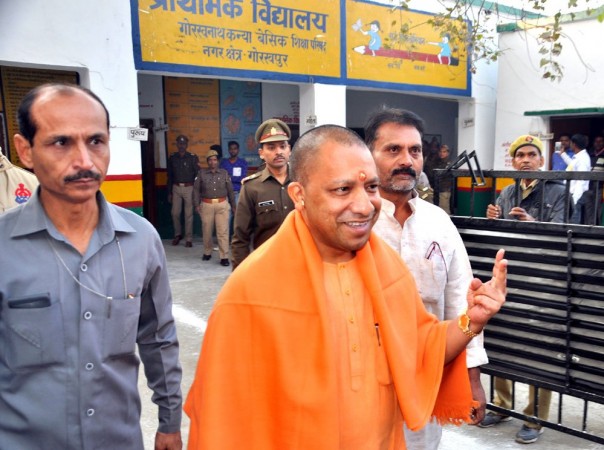 However, it was the villagers who admitted the boy to Nayati hospital, where he succumbed to the injury. "He died immediately after treatment began," Prashant Agyani, hospital's public relations officer said.
Based on the villager's complaint, the police registered a case and are investigating it.
SSP Swapnil Mangain said the boy was being sent to autopsy and based on the report, action will be taken on the guilty.
Reports claim that at least 32 people have been killed in over 900 encounters since the Yogi Aditynath government came to power.