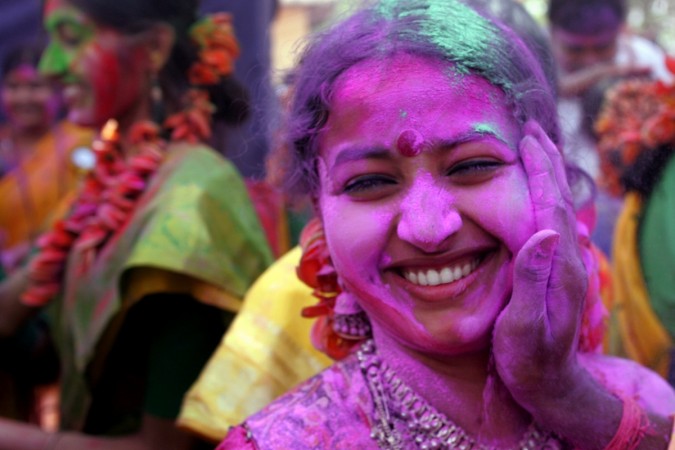 It's that time of the year again when all lanes of different cities in India will be strewn with bright Holi colors and songs like "Rang barse bheege chunarwaliI" will start echoing in the background.
Holi will be celebrated in India on Friday, March 2.
However, not everybody knows that the festival of colors is celebrated in different ways across India.
1) West Bengal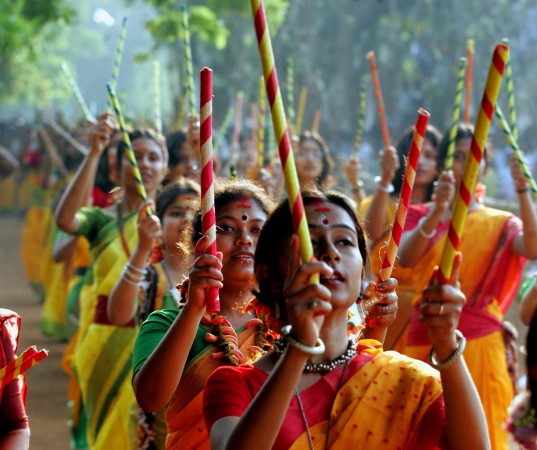 Holi in West Bengal is celebrated as Basant Utsav and Dol Jatra. The festival in Bengal marks the onset of the spring season. It is also considered a tribute to the irrevocable love of Radha and Krishna. If you want to enjoy Dol, then Shantiniketan in Bolpur of Birbhum district is the place you ought to be. Shantiniketan's Holi is dominated by the rich display of folk culture. On this day, both women and men dress up in bright shades of yellow and sing and dance to the tunes of Rabindranath Tagore's songs and folk music. The people also worship Radha and Krishna by placing their idols on the swings decorated with marigold.
As the scented abir (powdered colors) fills the air, young and old take turns on the swings and enjoy various delicacies like jilipi (jalebi), payesh (rice pudding) and sandesh.
2) Uttar Pradesh
The Hindu spring festival is celebrated with great zeal in Uttar Pradesh. Two small towns of this state -- Nandgaon (the birthplace of Lord Krishna) and Barsana (where Radha was born), showcase a completely different atmosphere on the occasion of Holi. Women in Barsana playfully beat men with lathis (sticks) while the men from Nandgaon splash colors on the women. This is known as Lathmar Holi.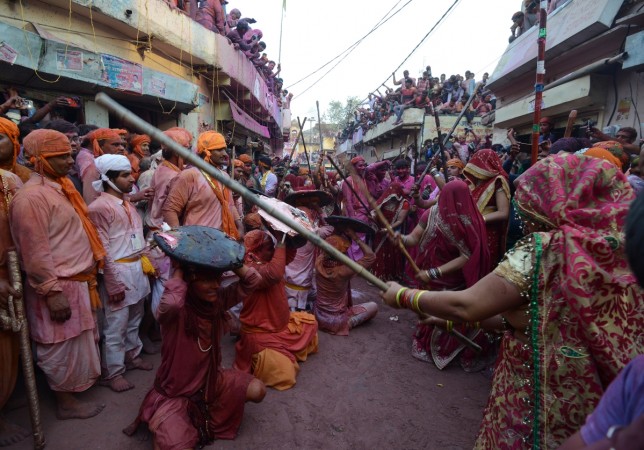 On the other hand, the white sari-clad widows of Vrindavan, a town in Mathura district, smear colors on each other as part of Holi. Chants of hari bhajans dominate the ambience, as sweets are distributed to all.
3) Rajasthan
Holi is a grand affair in the western state of India in Rajasthan, especially in Udaipur. The people from the Mewar region celebrate Royal Holi, with grandiose. The current guardian of the Mewar dynasty lights the Holi bonfire, following which a colourful and fancy procession is held. Grandly dressed horses and royal bands are also a part of the procession, said a Free Press Journal report.
It is also celebrated with great enthusiasm in Jaipur and Ajmer.
4) Punjab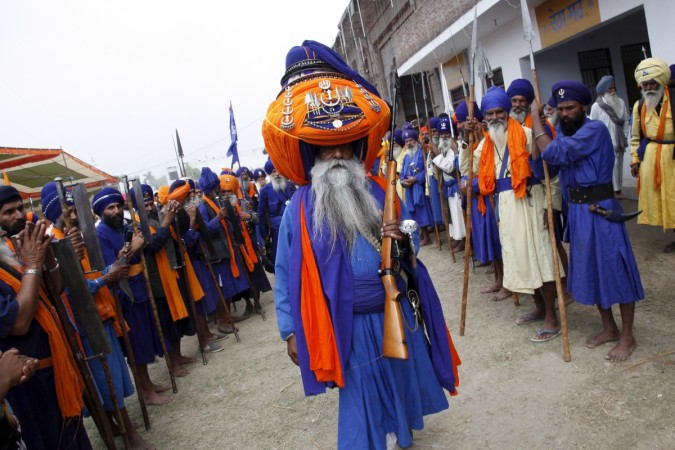 People from this north-western state of India celebrate Holi in an unique way. Held a day after the festival of colors, the Sikhs observe it as Hola Mohalla or the warrior Holi. It was started by the Sikh guru Guru Gobind Singh in 1701.
True to its name, the tradition witnesses a display of martial arts, physical stamina and sports like wrestling and sword fighting. Poetry competitions, smearing of colors and a feast also follows the age old tradition.
5) Goa
Located in the Western coast of India, the Goanese people celebrate Holi by organising carnivals. It is known as Shigmo in Goa.
From parades to folk music and from traditional street dances to boats decorated with religious and mythological themes, Shigmo is an exhibitions of folk culture. The festival is celebrated in two forms – Dhakto Shigmo and Vhadlo Shigmo, said a Free Press Journal report.
While Dhakto Shigmo, which means small, is celebrated by rural population like farmers and labour class, Vhadlo Shigmo, meaning big, is celebrated by everyone else.
6) Manipur
Holi is celebrated as 'Yawol Shang' in Manipur. The five-day celebration, is the biggest and most colourful festival of Manipur and is observed as a tribute to their state god 'Pakhangba'.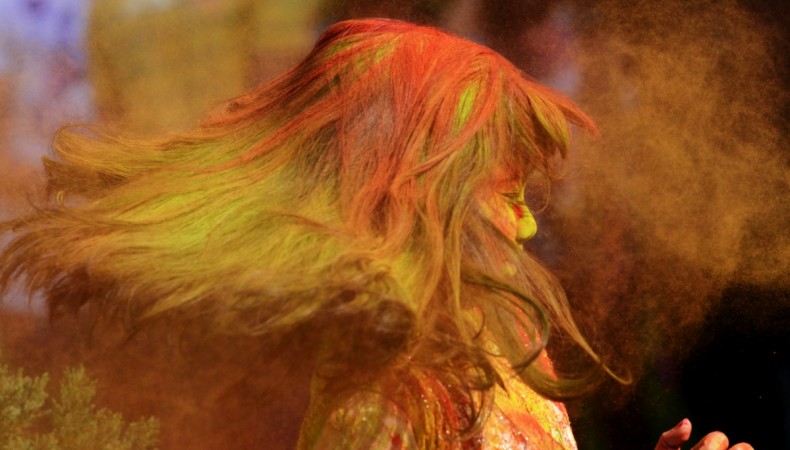 On the first day, a traditional called 'Yaosang Mei Thaba' is burnt in the evening and children go to every home to take donation called 'nakatheng'. On the second day, local bands perform in temples. Friends and relatives of young girls give them monetary donation on the second and third day of the festival. On the last two days, people play with colours and water.
7) Kerala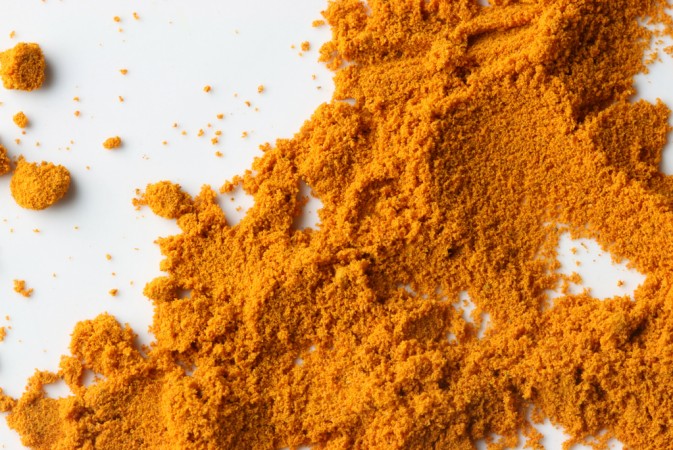 Holi is celebrated as Manjal Kuli in southern state of Kerala. However, instead of throwing colors, the people smear turmeric on each other. Celebrated around Gosripuram Thirumala temple, the Kudumbi community also dance to traditional Malyalam songs, reported NDTV