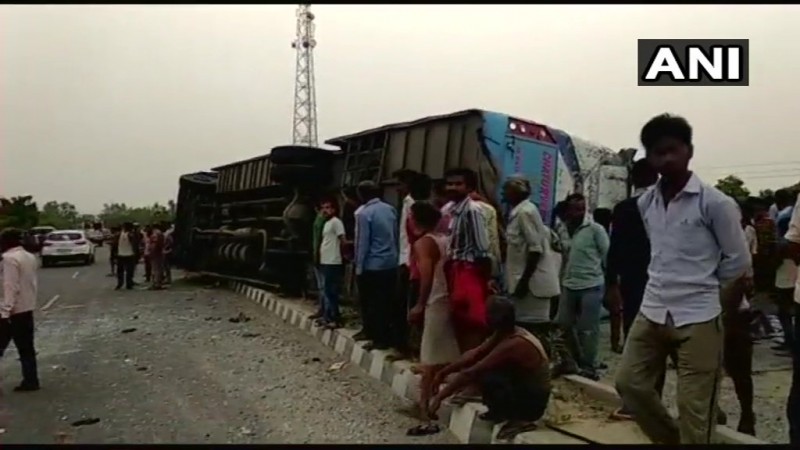 At least 17 people died and several people were injured when a speeding bus hit a divider in Uttar Pradesh's Mainpuri early on Wednesday. (June 13).
The accident took place when the bus, which was carrying around 60 to 70 passengers, was on its way from Rajasthan's capital Jaipur to Farrukhabad in UP. The police said that the number plate of the bus revealed that it was registered in Farrukhabad (UP-76).
"The bus overturned after hitting a divider in Tirathpur village located almost 25 km from the district headquarters on the Mainpuri-Etawah road, at around 5:30 am," PTI quoted Mainpuri Additional Superintendent of Police Om Prakash Singh as saying.
"As of now, 17 people have been killed, while 20 others sustained injuries. The bus driver has lost his left leg and is currently admitted to a hospital in Saifai," the ASP added.
The police are trying to establish the identity of 16 men and one woman killed in the mishap.
While a few of the injured people are undergoing treatment at different hospitals in Saifai and Mainpuri, three of them have been referred to Agra.
Preliminary investigations have also revealed that the most of the passengers of the private bus were labourers, who work in brick kilns. They were returning to their native villages in UP.
"A number of casualties include those persons who were sleeping on the roof of the bus to escape from the prevailing heat," the ASP said.