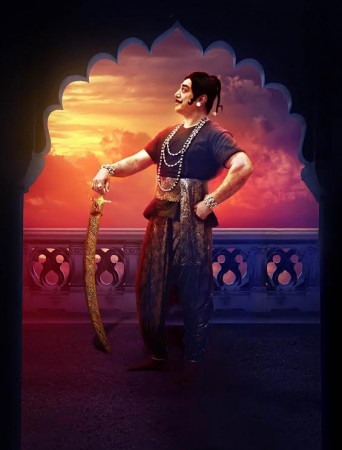 "Uttama Villain" (Uthama Villain) had created lot of expectations in Andhra Pradesh and Telangana before its release, but the film seems to have failed to meet them as it has garnered mix reviews and average ratings from Telugu film critics, who say the film is strictly meant for Kamal Haasan fans.
Directed by Ramesh Aravind, "Uttama Villain" is a comedy-drama film about an aging superstar, who is counting his final days due to brain tumour. Before undergoing surgery, the actor plans to do one last movie with his mentor and his decision comes as a shock to everyone. How he completes the movie forms the crux of the film.
Kamal Haasan, who is known for his scripts of "Manmadhan Ambu" and "Viswaroopam" has written the story and screenplay for "Uthama Villain". The script of the film is the biggest weakness of the film and is the worst of all the stories that he has written so far say the Telugu critics.
However "Uttama Villain" boasts some brilliant performances and Kamal Haasan's performance stands tall among everyone. The movie has superb and rich production values, M Ghibran's music and Shamdat's cinematography are the big attraction in the technical front. But slow and boring narration kills the viewers' interest, say critics.
Telugu critics, who have rated "Uttama Villain" an average pf 2.6 out of 5 stars, say that it should be watched without any expectations. The movie will be a treat for those who like Kamal Haasan's film making style.
We bring to you below critics' verdict on the film.
"Uttama Villain" will only appeal to a certain section of audience. Kamal Haasan's mature performance and a emotional climax are basic assets of the film. On the flip side, a lengthy second half and lack of entertainment values will go against the film big time. Finally, all those who like Kamal Haasan's style of film making and melodrama might end up liking it. But for the rest, it is just a below average affair.
Kamal Haasan shoulders the film in spite of its weaknesses. He is there in almost every frame and that is the biggest asset for this one. The treatment of the movie is sluggish and it will be a great disappointment if you expect something special from Kamal Haasan. The movie may seem okay if you go with nil expectations. We have seen many great films from the superstar and Uttama Villain will not have place amongst his best. The film may not do that well on the commercial front as it is a strict no-no for the masses.
There is art and there are blockbusters. This is very well established in the first few moments of Uttama Villain. Taking its own sweet time to get to the premise, Uttama Villain makes you forget the passable 15 minutes and sets the tone for an experience the "actor" Kamal Hassan wants to give to the audience and make them laugh for one last time. The layers to the screenplay are subtle, there is a comedian who is immortal and a star about to lose everything and trying to look at his tree of life for one time. Uttama villain has a story which is stoned to death in Indian Cinema and there it fails in striking an emotional connect with the audience because it is too contrived. Where it had a chance to score in the comedian episode, it falls flat with long sequences which fail to evoke laughter after a while. Neither of the two episodes are executed perfectly and it leaves us with something desired after the movie. On the whole, Uttama Villain is neither art nor blockbuster.
"Uttama Villain" starts on an ordinary note but gains momentum with a fascinating scene between Kamal Haasan and K Balachandar. Particularly, The 8th Century episode is a laugh riot. Though there is a bit of lag in the beginning of the Second Half, It was compensated with finest performances, highly emotional conversations, soul stirring background score and a visual spectacle. Once you connect, 'Uttama Villain' will be an enjoyable ride.
So if you go to the theatres expecting an entertainer, then you are bound to be disappointed. But if you walk in wanting to watch Kamal Haasan and him alone on screen, then you will get nearly three hours of the man playing different roles both in front of and behind camera.