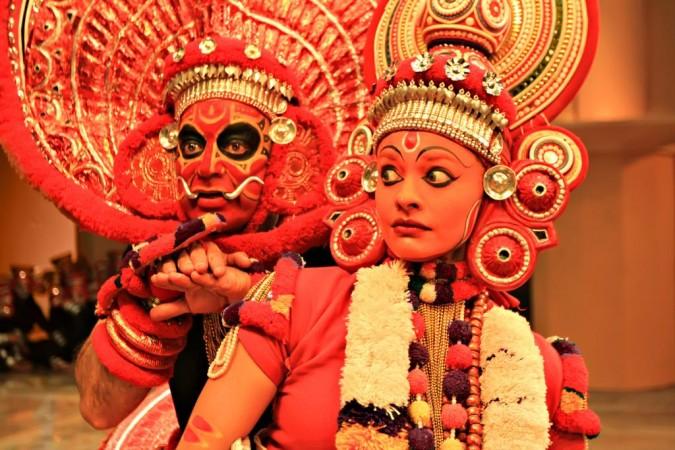 Kamal Haasan once again finds himself entangled in a controversy. The latest addition to the "Uttama Villain" controversy has been triggered by Muslim outfit Indian National League. The organisation has filed a compliant with the Chennai police commissioner, seeking Kamal Haasan's arrest under the National Security Act as they believe the actor's movie disturbs the country's social harmony.
"In 'Vishwaroopam', Kamal Haasan had hurt Muslim community's sentiments and now with 'Uttama Villain' he is hurting Hindu sentiments. As the actor is continuously insulting religions and disturbing the social harmony, he should be arrested under National Security Act," said Nassar of Indian National League after lodging a complaint with the Police Commissionerate in Chennai, reported Sify.com
On Monday (6 April), members of the Vishwa Hindu Parishad (VHP) called for a ban on the movie, claiming it will hurt religious sentiments of a certain section of the Hindu society.
In a statement given to the Chennai police commissioner, the members of VHP said they have issues with the song "Iraniyan Nadagam", saying it belittles the conversation between mythological characters Prahalad and Hiranyakashipu and will hurt religious sentiments.
Meanwhile, in an interview to Times Now, Kamal Haasan said he will not give in this time like he did during "Vishwaroopam". He said that he will make only those changes that are required by the certification board and stressed on the fact that members of the board did not find anything offensive.
Recently, actress and congress leader Khusboo Sundar extended her support to Kamal Haasan. She also asked the film industry to unite against such frivolous demands to ban movies and hoped that the actor would emerge victorious this time.
"Uttama Villain", directed by actor and film maker Ramesh Aravind, is scheduled to release worldwide on 1 May, 2015.