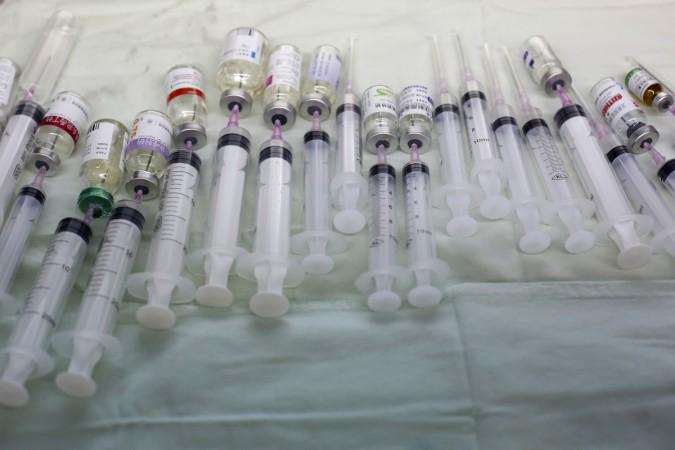 Aurobindo Pharma Ltd announced in a statement issued on Thursday, Feb. 11, 2016, that it has received final approval from the US Food & Drug Administration (USFDA) to manufacture and market Levofloxacin in Dextrose injections.
The product is expected to be launched in Q1 FY16-17, in 5% Dextrose injection in dosages of 250 mg/50 ml, 500 mg/100 ml, and 750 mg/150 ml (each in a ratio of 5 mg/ml) in single-use containers. Levofloxacin in Dextrose injection is an anti-infective used in the treatment of bacterial infection in adults. The approved product has an estimated market size of $46 million for the 12 months ending December 2015 according to IMS Health, a global provider of information and technology services to healthcare and life sciences industries.
This marks the USFDA approval of the 25th Abbreviated New Drug Application (ANDA), including two tentative approvals, from Aurobindo Pharma's Unit IV formulation facility in Hyderabad, India, used for manufacturing general injectable products. The company now has a total of 240 ANDA approvals (206 final approvals including 10 from Aurolife Pharma LLC and 34 Tentative approvals) from the USFDA.
Earlier this week, Aurobindo Pharma had reported a 39.18 percent increase in its consolidated net profit at Rs 534.95 crore for the third quarter ended Dec. 31, 2015. The company had posted a consolidated net profit of Rs 384.35 crore in the same period last fiscal, according to its regulatory filing with the stock exchanges on Tuesday, Feb. 9, 2016. The net sales during the period under review stood at Rs 3,432.08 crore.
The company has also informed BSE that its board of directors, at its meeting on Tuesday, Feb. 9, 2016, approved a third interim dividend of 70 percent at Re 0.70 for every share of face value Re 1 for the financial year 2015-16.
On Feb. 10, Aurobindo Pharma Ltd closed at BSE at Rs 691.75, down Rs 3.25. The 52-week high of the share was Rs 696.15 and the 52-week low was Rs 661.50.