Usain Bolt has been handed a drug test notice by Australia's anti-doping authority (Asada) and the eight-time Olympic gold medallist is considering a move away to Europe, seemingly bemused about such developments.
Bolt, who retired from track and field in 2017 was on trial with A-League side Central Coast Mariners, a club based in Gosford, on the Central Coast of New South Wales.
Despite being a trialist, the 32-year-old said he is being asked to a drug test based on his stature of being an "elite athlete".
Showing the notice he has been served to the fans, Bolt took to his social media and said, "So guys I've retired from track and field looking to become a footballer but look at this."
The fastest man on the planet added, "How am I going to get a drug test today? I'm not even a professional footballer yet. Seriously!"
"So I asked the lady, 'Why am I getting drug tested when I haven't signed for a club yet?' and she said they told her I'm an elite athlete so I have to get tested. Okay then," a chuckling Bolt concluded.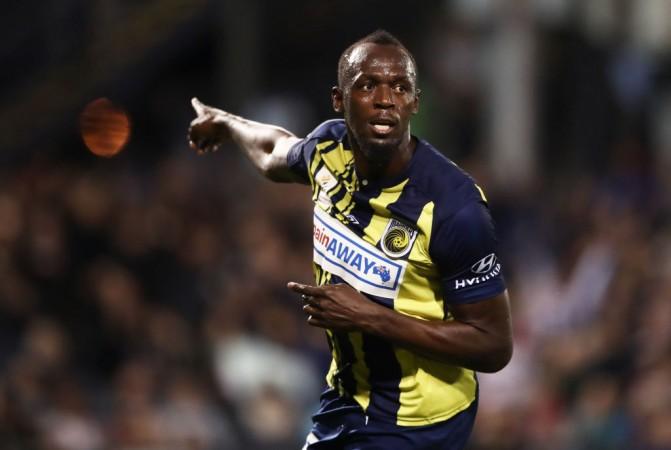 The notice from Asada requesting blood and urine appears to have been issued by Football Federation Australia (FFA). Despite not being a professional footballer, Bolt is officially registered with Central Coast Mariners and by the guidelines of Asada, is eligible to be tested.
The Asada guideline that renders Bolt eligible to be tested states that an athlete may be subject to both in-game and out-of-competition sample collection. The definition of an athlete, roughly translated, is a person competing in a sport that has an anti-doping policy. Thus, the FFA is not out of line in asking for Bolt's urine and blood samples.
Amidst such developments, Bolt's two-goal heroics on Friday in a pre-season friendly set social media ablaze and has drawn attention from a European club. Tony Rallis, who facilitated Bolt's "indefinite training period" with the Mariners confirmed that the Jamaican has received a contract offer from a Southern European club.
The speculations of Bolt's possible move away from Australia gained momentum when he was absent for a rather star-studded launch ceremony of the A-League and W-League, which was attended by Keisuke Honda and Sam Kerr as faces of their respective leagues. In what was an event geared towards bringing more eyeballs to the league, the absence of a megastar such as Usain Bolt seems to all but confirm his potential move away to Europe.
ESPN has reported that the club in Europe is ambitious Maltese champions Valletta FC. The club is under Abu Dhabi-based ownership and have grand plans to get themselves into contention to compete in the Champions League.
Valletta managing director and CEO Ghasston Slimen told ESPN they hoped to have Bolt on board in time for a Maltese Super Cup match on 13 December. "A champion is always welcome and at Valletta FC we believe nothing is impossible," Slimen said.
The deal offered to Usain Bolt from Valletta FC is reported to be a two-year contract with the option of extending it to the third year. If Bolt does decide to sign on the dotted line, his dreams of successfully transitioning from Olympic champion to professional footballer will become an instant reality.