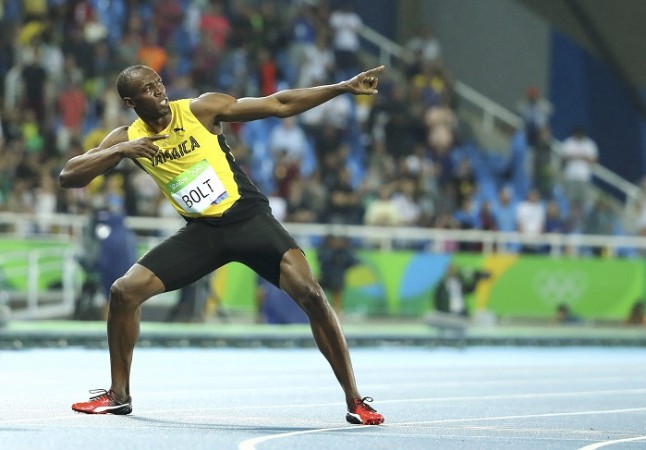 Amid the cheating scandal, rumours have been doing the rounds that Jamaican sprinter Usain Bolt's girlfriend Kasi Bennett is pregnant. However, a daily debunked the report, saying that Bolt and his girlfriend have laughed off the rumours.
The rumours of Bennett's pregnancy were started off after fans read Bolt's Snapchat posts, which reportedly hinted about her pregnancy. But Urban Islandz reported that a source close to the couple has confirmed that Bennett is not pregnant.
"No, Kasi is not pregnant and if she is I doubt anyone would know about it at this stage," the daily quoted the source as saying. "They both saw the rumours and just laughed it off. It's just some local blogs looking to get traffic off his fame. But folks should give these two a chance to work on their relationship they barely even started dating."
Also, Bennett's Instagram photos suggest that she is not pregnant.
Bolt, who is in the middle of a controversy after photos and videos of him getting cozy with different women started getting circulated, has been dating Bennett for two years now. The two kept their love secret until the Rio Olympics 2016.
In an interview with the Telegraph, Bolt talked about his love life and why he kept it away from public limelight. "I want to keep it small for now, because I know when it gets out there's going to be a lot of things to say, and I told her she can't handle it because I've been through the media," he said. "I understand how you guys are — especially British media."
After revealing his girlfriend to the world, now Bolt will take his relationship one step ahead and marry Bennett. Bolt's sister Christine Bolt-Hylton told a daily that the sprinter will propose to her when he returns home.
"I've met her and she's lovely – she's perfect for Usain. I would say that there's a very strong possibility they'll get engaged when he comes home. I've talked to Usain about starting a family and he says he wants to, and I'm sure he will now he's achieved so much," Christine told the Sun.