A United States (US) Navy warship sailed in the South China Sea (SCS) near a reef claimed by Beijing on Thursday. This is the first such "freedom of navigation" exercise undertaken by the US under President Donald Trump, a US official said.
The Navy ship, USS Dewey, sailed "less than 12 nautical miles" from Mischief Reef, which is a part of the Spratly Islands, on early Thursday morning local time, the official added.
The US Navy exercise is likely to anger China as the Trump administration attempts to garner support from Beijing on reining in North Korea. The US is attempting to put a curb on Pyongyang's ambitious nuclear and ballistic missiles programme, and China is the sole major ally of the North.
China claims almost all of the South China Sea (SCS), including the islands more than 800 miles away from the Chinese mainland. The country's claims have been challenged by neighbouring nations including Philippines, Malaysia, Brunei and Vietnam.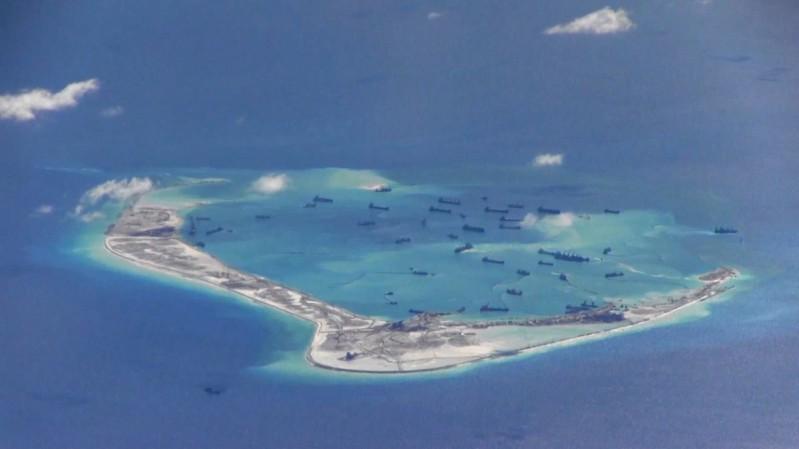 The South China Sea dispute involves islands and maritime claims in the region among several sovereign states. Many international non-claimant nations, particularly the United States, however, want the South China Sea to remain as international waters considering the fact that a high proportion of the world's trade passes through this region.
China has rapidly built reefs into artificial islands which are capable of hosting military planes. The US has challenged these annexations of the islands and has advocated for a diplomatic settlement of the disputes.
The US Department of Defence stressed in a recent statement that its Freedom of Navigation Operations program is "not about any one country, nor are they about making political statements."
Pentagon said the US conducted operations in 2016 "challenging excessive maritime claims of 22 coastal states, including allies and partners."
In December 2016, Center for Strategic and International Studies (CSIS), an American think-tank, cited satellite images to back claims that China was installing a weapons system on these artificial islands. It said the system installed on the islands include anti-aircraft and anti-missile systems. The CSIS's Asia Maritime Transparency Initiative claimed to have found evidence of a weapons system on the islands despite China denying any intention to militarise the region.