After trading threats of war for years, a ray of hope shimmers as the leaders of two countries agreed to discuss terms of negotiations. The arguments between North Korea and the US have been intense for several years, raising alarms of a nuclear war between the two countries any moment. But the US President Donald Trump's acceptance of Kim Jong-un's invitation to negotiate its nuclear program puts some ice on the heat.
Trump is expected to meet Kim within two months and devise a permanent denuclearization plan, a great development towards peace since the "fire and fury" comment and other shrewd remarks made by the US leader. Trump will also be the first sitting president to meet a North Korean leader, but the long-standing tensions between the two countries are not likely to dissipate with just one meeting.
Even as the world hopes for a peaceful outcome from the upcoming negotiations between Trump and Kim, if in case North Korea and the United States go to war, who is more likely to win?
Both the nations have been building up their arsenal over the decades to be prepared in case of a conflict breaks out. If it so happens, here's what the two forces would be facing.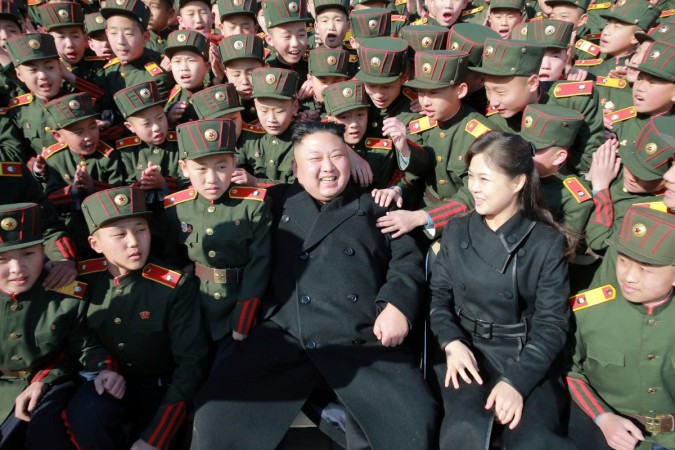 The United States is known for its strong military forces and the world's strongest military power. The US easily outmatches North Korea with its strong ground, air, and naval forces, but North Korea has demonstrated a strong force over the decades.
Using information gathered by Global Firepower Index, which ranks the military strength of 133 nations based on more than 50 factors, we are able to compare both the countries' military power.
Airpower
The US has a strong air force. With a sizeable fleet of 13,760 aircraft, including fighters, attack aircraft, and attack choppers, the United States outmatches North Korea's total airpower, which is less than 1,000.
Tanks
North Korea has demonstrated its ground strength from time to time. The country has 5,025 combat tanks, 4,100 armored fighting vehicles, 2,250 self-propelled artillery, 4,300 towed artillery and 2,400 rocket projectors.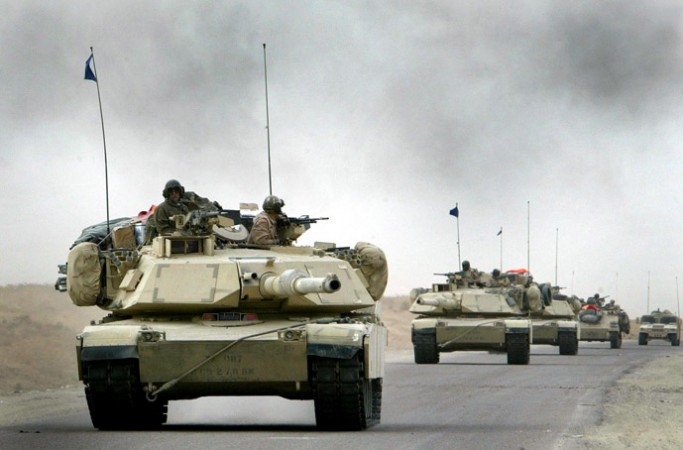 In comparison, the United States has a total of 5,884 tanks, 41,062 armored fighting vehicles, 1,934 self-propelled artillery 1,299 towed artillery and 1,331 rocket projectors.
Nuclear weapons
Russia is the largest nuclear power in the world, and the US comes second. With nearly 6,800 warheads, the US nuclear power outmatches North Korea's 25-60 nuclear warheads. But this information is from the US intelligence community and experts, and not the official count.
But North Korea is widely believed to have chemical and biological weapons in its arsenal that it may use in case of a war.
Naval strength
North Korea's naval assets add up to 967, which mostly include patrol craft (468) and no ships to carry warplanes. The US, on the other hand, has 19 aircraft carriers and a total of 415 naval assets.
Manpower
The US has a strong ground military force of nearly 1.3 million active-duty troops and 990,000 reserve troops, whereas North Korea is matched with 1.1 million active-duty troops and 5.5 million in reserve. But the US hasn't deployed its entire military strength across, instead relies on roughly 28,500 soldiers across the Korean Peninsula.
Clearly, the US will be outnumbered by North Korea's ground military, but US-ally troops from South Korea, estimated at active 627,000 and reserved 5.2 million can come in handy. The US also has 45,000 US troops stationed in Japan, which will be moved to the Korean Peninsula in case of a war.
It's also worth mentioning that the US has the highest defense budget in the world, estimated at $600 billion, while North Korea relies on its $7.5 billion budget. Another key factor is the malnourished condition of the North Korean soldiers, which cannot be effective when it comes to combat.