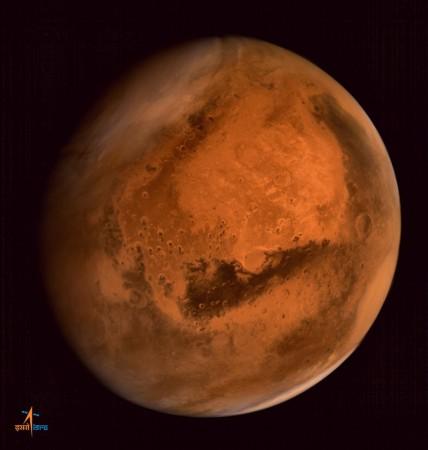 United States-based National Space Society (NSS) has honoured the Mars Orbiter Programme Team of Indian Space Research Organisation (ISRO) with the Space Pioneer Award for successfully sending the Orbiter to the Red Planet in its very first attempt, thus creating a landmark in the history of space operations.
"The National Space Society takes great pleasure in announcing that its 2015 Space Pioneer Award in the Science and Engineering category has been won by the Indian Space Research Organisation (Isro) Mars Orbiter Programme Team," PTI quoted an excerpt from the statement issued by NSS on Monday.
NSS will give away the award to an ISRO representative at the 34th Annual International Space Development Conference, which will be held at Toronto in Canada, between 20 and 24 May.
The award is being conferred upon the Mars Orbiter team for successfully injecting the orbiter into the Martian atmosphere in its very first attempt, an endeavour never achieved by any other nation before; and for being able to get high resolution images of the planet, also rare in space history.
"This mission has achieved two significant mission firsts. (1) An Indian spacecraft has gone into orbit around Mars on the very first try. No other country has ever done this. (2) The spacecraft is in an elliptical orbit with a high apoapsis, and has a high resolution camera which is taking full-disk colour imagery of Mars," the statement said.
"Very few full disk images have ever been taken in the past, mostly on approach to the planet, as most imaging is done looking straight down in mapping mode. These images will aid planetary scientists," according to NSS.
ISRO had launched the Mars Orbiter on 5 November, 2013 from Sriharikota space centre in Andhra Pradesh and successfully placed it in Mars' orbit on 24 September.