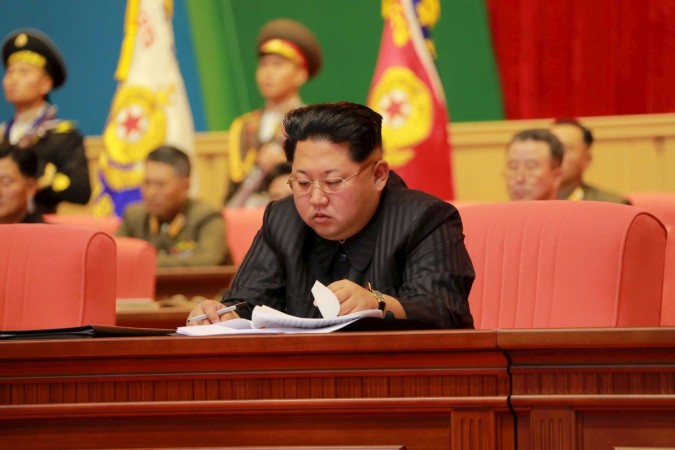 The U.S. levied fresh sanctions on North Korea Wednesday for conducting an "illicit" nuclear test and a rocket launch earlier this year. The sanctions are aimed at freezing North Korean state property in the U.S., stop export to the country and blacklist anyone trading with the isolated country in major sectors.
Previous U.N. resolutions against North Korea prohibit the country from conducting nuclear tests and demand that it dismantles its nuclear programme. The country is also prohibited from conducting ballistic missile launches, including satellite launches, as the technology can be used for missiles. Sanctions were slapped on the country March 2016 after it conducted a nuclear test in January and a "satellite launch" in February.
"The U.S. and the global community will not tolerate North Korea's illicit nuclear and ballistic missile activities, and we will continue to impose costs on North Korea until it comes into compliance with its international obligations," Reuters quoted White House spokesman Josh Earnest as saying.
The U.N. sanctions approved by the Security Council earlier this month ensures that all cargo going to and coming out of North Korea will be inspected. The council also blacklisted 16 new people and 12 organisations for dealing with the Asian country, BBC reported. The orders by U.S. President Barack Obama put in place the U.N.-agreed sanctions and U.S. Congress-approved sanctions. The U.N. resolutions were some of the toughest ever taken against the Asian country in two decades.
Meanwhile, North Korea sentenced American student Otto Frederick Warmbier to 15 years in prison Wednesday for stealing a propaganda banner. The U.S. has demanded his immediate release. American diplomat Bill Richardson had spoken to North Korean diplomats before the Supreme Court announced the verdict in the case.
The U.S. government also accused North Korea of using American citizens as "pawns to pursue a political agenda," BBC quoted Earnest as saying.