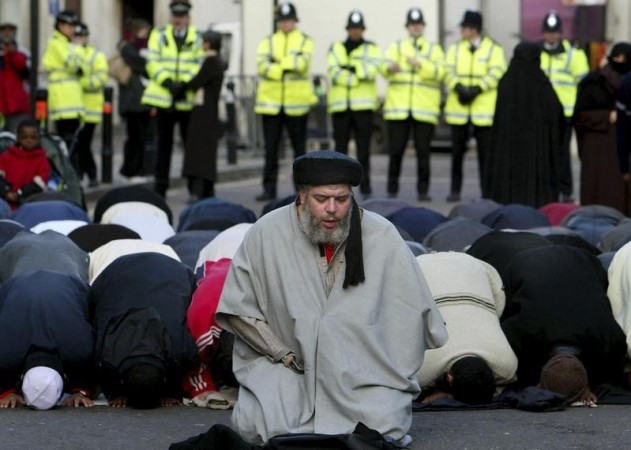 The United States is set to sentence radical Muslim preacher Abu Hamza who is accused of waging war against those he considered "infidels".
The man, 56, whose full name is Mustafa Kamel Mustafa, is facing life in prison for offences like trying to establish al Qaeda training camp in US and his alleged role in taking of Yemeni hostages.
Hamza will be sentenced in New York on Friday morning local time, the Independent notes adding that the hearing comes at a time when reports suggest that security services are of the view that two suspects allegedly involved in the Charlie Hebdo shootings in Paris was mentored by a follower of Abu Hamza.
Having been convicted last May of various terror-related charges, the radical preacher will be sentenced before district judge Katherine Forrest at the Daniel Patrick Moynihan courthouse in Manhattan.
The sentencing is due to begin at around 10 am EST and 3 pm UK time, according to Sky News.
Hamza's lawyers have argued that the he must be sent to a prison medical centre because his disability will prevent him from spending his life in a high-security jail, adding that the court must take into consideration the man's disabilities and health problems including his amputated forearms, which he lost in an explosion. He also suffers from psoriasis, blood pressure and diabetes.
In the paper submitted to the court, the lawyers also argued that he should not receive a life sentence.
Hamza is said to have led the Finsbury Park Mosque in the 1990s where the alleged conspirator of 9/11 Zacarias Moussaoui and shoe bomber Richard Reid reportedly attended. However, Hamza denied that he had any links to the pair.