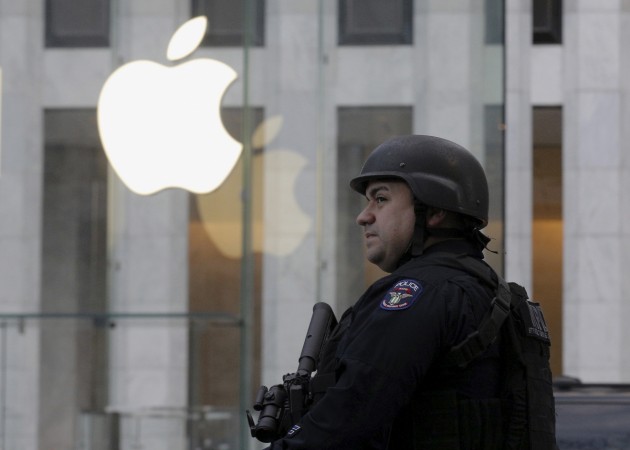 America's Federal Bureau of Investigation (FBI) said it may know how to unlock the iPhone that belonged to San Bernardino shooter Syed Farook, indicating a possible resolution to the issue it had reached a deadlock on with Apple Inc. Meanwhile, Apple Inc. chief Tim Cook reiterated the company was obligated to protect user data and privacy, during the launch of new products Monday.
The United States' Justice Department had last month ordered Apple to help FBI unlock the shooter's iPhone 5C by providing "reasonable technical assistance," including disabling its auto-erase function and recovering the iPhone's passcode. But Cook had opposed the order in a statement, leading to a showdown that saw several tech bigwigs take sides.
However, the U.S. government called for Tuesday's hearing on the matter to be postponed, claiming a "third party" had likely found a way to unlock the encrypted iPhone without Apple's help, according to Reuters.
"Testing is required to determine whether it is a viable method that will not compromise data on Farook's iPhone. If the method is viable, it should eliminate the need for the assistance from Apple Inc. set forth in the All Writs Act Order in this case," the prosecutors said while filing for the hearing to be postponed, according to AFP. The filing stated the "outside party" had demonstrated the new technique to the government Sunday.
"If this solution works, it will allow us to search the phone and continue our investigation into the terrorist attack that killed 14 people and wounded 22 people," Melanie Newman, spokeswoman for the Justice Department, was quoted as saying by Reuters. Farook, who killed 14 people along with his wife Tashfeen Malik Dec. 2, 2015, had been given the iPhone by the San Bernardino County Health Department where he used to work as a health inspector.
The government has time to file a status report till April 5.
While unveiling new Apple products Monday, Cook used the forum to stand up to the court order once again, stating the company "will not shrink" from the responsibility of protecting users' data and privacy, according to USA Today.
Cook had earlier received backing from Google CEO Sundar Pichai, Twitter CEO Jack Dorsey and Facebook founder Mark Zuckerberg, while some reports had suggested Microsoft founder Bill Gates was critical of Apple's stand, but he later said he was "disappointed" by the reports, according to Bloomberg.
Apple launched the smaller iPad Pro, the iPhone SE, and a new version of iOS Monday.