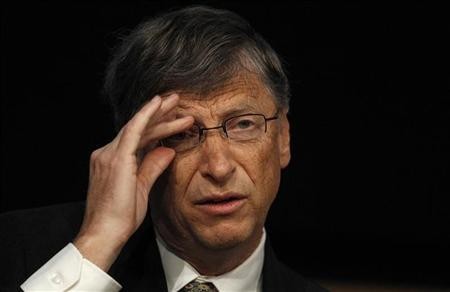 In a departure from several other tech leaders in the United States, Microsoft founder Bill Gates has reportedly backed the Federal Bureau of Investigation (FBI) in its demand that Apple Inc. help it hack the phone of San Bernardino shooter Syed Rizwan Farook.
A federal court had last week ordered the phone company to help FBI access data on the iPhone 5C that belonged to Farook, who, along with his wife Tashfeen Malik, had killed 14 people in a December 2015 attack in San Bernardino in California.
While other tech bigwigs such as Google CEO Sundar Pichai and Facebook founder Mark Zuckerberg have backed Apple's decision to not comply with the order, with the former calling the order a "troubling precedent", Gates told Financial Times this was only a specific case.
"This is a specific case where the government is asking for access to information. They are not asking for some general thing, they are asking for a particular case," Gates was quoted as saying.
"It is no different than [the question of] should anybody ever have been able to tell the phone company to get information, should anybody be able to get at bank records. Let's say the bank had tied a ribbon round the disk drive and said, 'Don't make me cut this ribbon because you'll make me cut it many times'," he said.
Gates' stand is opposite to that taken by several other tech leaders and companies who have sided with Apple in its fight with the government on the encryption issue, including the Reform Government Surveillance, of which Microsoft is a member.
Facebook founder Mark Zuckerberg said Monday he was "sympathetic" with Apple. "I don't think building back doors is the way to go, so we're pretty sympathetic to Tim and Apple," he said as per reports, referring to Apple CEO Tim Cook.
Cook had written a sharp post last week saying the company opposed the "chilling" demands by the FBI and accusing it of asking Apple to build a back door into its products, which he said would undermine data security.
However, while Gates may be on the other side of the debate in Silicon Valley, he has the company of a majority of Americans who also want Apple to aid the FBI in its investigation, according to a poll by Pew Research Centre released Monday.
Of the 1,002 people surveyed, 51 percent said "Apple should unlock the iPhone to assist the ongoing FBI investigation," while only 38 percent backed Apple. The other 11 percent did not have an opinion on the issue.