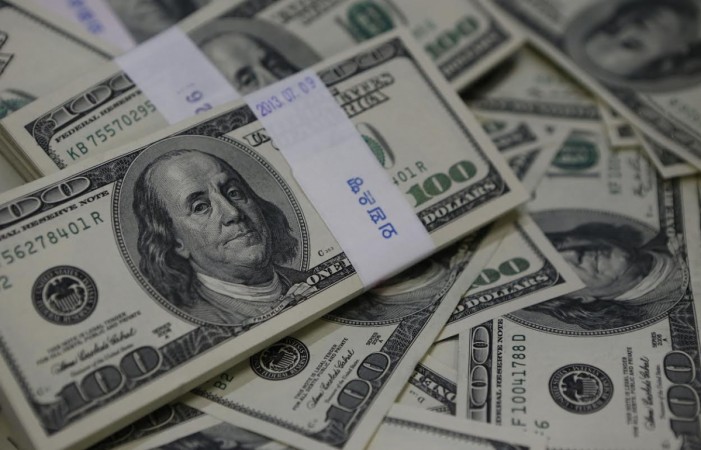 With $116.8 billion of U.S. Treasuries held by Saudi Arabia, the country is among the 12 largest foreign holders of U.S. debt, according to a Bloomberg report on the data released by the U.S. Treasury Department. The kingdom's increasing monetary woes from falling oil prices and misadventures in the mid-east wars was widely reported as possibly hurting the U.S. as soon as the Islamic nation acts on it foreign investments.
According to the country's central bank, Saudi Arabia in 2015 used up 16 percent of its foreign reserves to make up for a shortfall in its annual budget — the biggest fall in 25 years. The potential impact the country could cause by acting on its investment in U.S.'s bond market is a concern, too.
The $116.8-billion exposure the U.S. has to the Islamic nation is "surprisingly not that much," according to David Ottaway, a Middle-East Fellow at the Washington-based research institute Woodrow Wilson International Centre.
However, a New York Times report in April warned Saudi officials as threatening to sell $750 billion of treasuries and other assets if the U.S. Congress approved a bill to allow the monarchy to be held responsible in U.S. courts for any role in the September 11, 2001, attacks.
Bloomberg, citing an intriguing China example, expressed reservations at the volume of exposure the data revealed with respect to Saudi Arabia. It noted that Belgium's $143 billion of U.S. debt holding was in fact weighed by China's custodial accounts in that country. International Monetary Fund (IMF) data also said Saudi Arabia's foreign reserve was about $587 billion, and half of it in U.S. dollars.
Treasury data over the years has ranked China and Japan as the top two nations with U.S. Treasury stockpiling. Monday's data revealed it to be $1.3 trillion and $1.1 trillion, respectively. Interestingly, Cayman Islands, with a population of mere 60,000 people, stood third with $265 billion of U.S Treasuries owned. The tax haven country does not tax its corporations, making it multinationals' preferred choice of place, said CNN Money.
It cited a treasury official as saying that Monday's data revelation was an attempt to provide more "comprehensive and transparent" data.
The concealment of data was a result of an agreement between the U.S. and Saudi Arabia after an Arab embargo in 1973 led to an oil shock (or crisis) in the U.S.