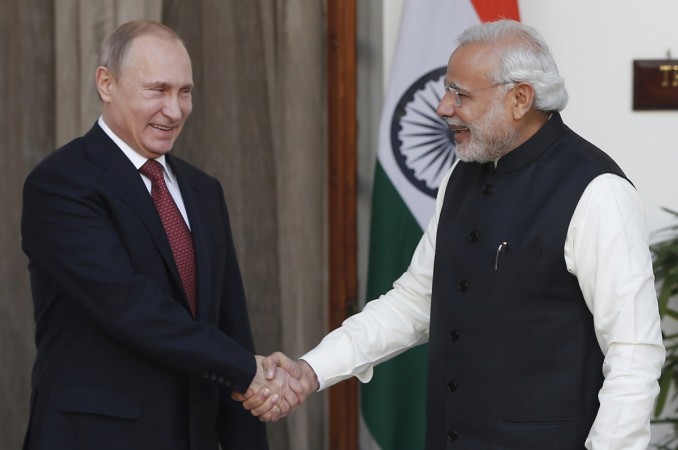 The Crimean leader's visit to India along with Russian President Vladimir Putin on Thursday has not gone down well with the United States, which is reportedly 'troubled' and wants a 'clarification'.
"We are troubled by reports that the delegation accompanying Putin may have included Sergiy Aksyonov," State Department Spokesperson Jen Psaki said at a media conference.
Russia had annexed the Republic of Crimea earlier this year after a referendum showed that majority wanted to unite with Russia, a move that was sharply criticised by the West.
While India has not backed Western sanctions on Russia ever since the Ukraine crisis, an open reception to the Crimean leader may cause trouble ahead of US President Barack Obama's slated visit next month as the chief guest for the Republic Day function.
Prime Minister Narendra Modi had sent out an invitation to Obama, which the latter had accepted, making him the first US President to be a part of India's Republic Day function.
Crimean leader Sergiy Aksyonov's visit to India as part of Putin's delegation on Thursday is reportedly his first foreign visit.
In a surprising development, the Indian Ministry for External Affairs had said they were not aware of Aksyonov's inclusion in the Russian delegation ahead of the summit.
"We understand that the Indian Ministry of External Affairs have said they were not officially aware of his visit or his participation in the delegation ... We are seeking further clarification on that," Psaki said, according to Reuters.
Putin's visit to New Delhi marked the revival of Indo-Russian ties wherein the two nations will sign as many as 20 deals, some of which have unsettled the US.
"We've seen press reporting on India concluding business, nuclear and defense deals with Russia, but not confirmation of those agreements or specifics of what those agreements would entail. Our view remains that it's not time for business as usual with Russia," the State Department Spokesperson said.