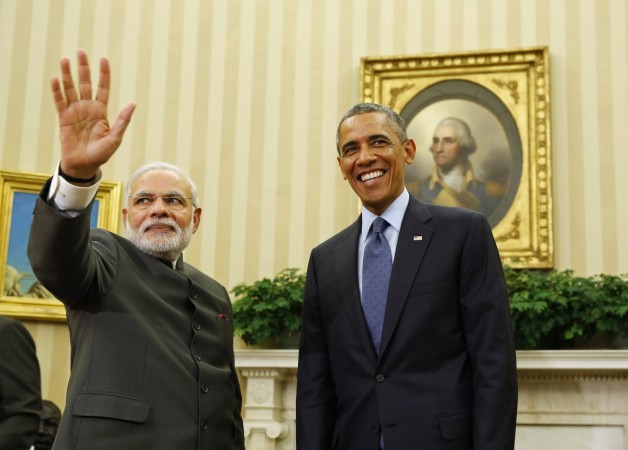 Prime Minister Narendra Modi has invited US President Barack Obama to be the chief guest for India's 65th Republic Day celebrations. According to latest reports the invitation has been accepted by Obama.
The US government says that Obama will travel to India in January 2015 for the occasion, adding that it will be the first time that an American President will be doing so.
Earlier, Modi had tweeted: "This Republic Day, we hope to have a friend over...invited President Obama to be the 1st US President to grace the occasion as Chief Guest," according to Livemint.
The US Embassy became aware of the invite through the tweet, reports NDTV.
A full statement by the Ministry of External Affairs is expected.
The invitation to Obama comes weeks after Modi's hugely successful visit to the US. Modi and Obama also met on the sidelines of the G20 summit in Brisbane on November 14. Obama had called Modi a "man of action."
This will be Obama's second visit to India. He had visited the country in 2010 at the invitation of then Prime Minister Manmohan Singh and had addressed a joint session of parliament.
(With inputs from IANS)