In a bid to promote the United States' Protect and Grow American Jobs Act, the US Department of Homeland Security (DHS) is considering a proposal to prevent the extension of H-1B visa for the foreign working population.
The proposal is being seen as part of the US President Donald Trump's agenda of "Buy American, Hire American". The Bill, as proposed by the Trump administration, is said to have a direct impact on the foreign masses working in the US, who will have to wait for the renewal of their green card once it expires.
Also Read: India strongly raised H-1B visa issue with US, says Suresh Prabhu
Apparently, the proposed Bill aims to impose new restrictions to prevent "abuse" and "misuse" of H-1B visas. While the Trump administration had earlier shared its plans to revoke the minimum work eligibility for the spouses of H-1B visa holders, the Bill emphasises on building the definition of visa-dependent companies.
The DHS briefed a US source over the proposed Bill who told McClatchy DC Bureau: "The idea is to create a sort of 'self-deportation' of hundreds of thousands of Indian tech workers in the United States to open up those jobs for Americans."
Considering the pros and cons of the newly-proposed Bill, Indian software industry body NASSCOM has already shared its concerns with US Senators, Congressmen and the US administration in general.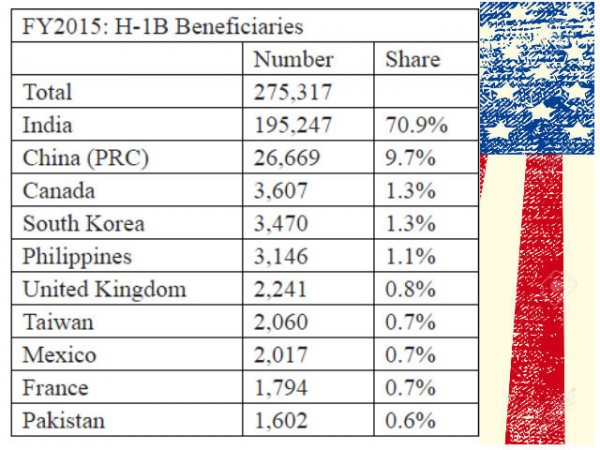 NASSCOM President R Chandrashekhar said: "That (new Bill) formulation has conditions which are extremely onerous and makes it very difficult for people to not just get the visa but also on how they can be used."
Currently the US allows up to 85,000 new H-1B visas each year with recipients being allowed to stay up to six years.
According to the US Labour Department, the visas are mostly given to application software developers, computer systems analysts and computer programmers, which account for half the H-1B visas given out.