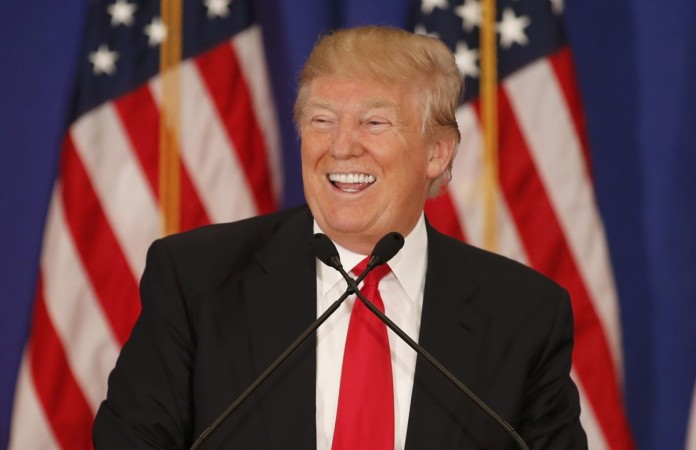 Real estate tycoon Donald Trump has reportedly secured more than the required number of delegates to win the nomination from the Republican Party to contest the Presidential elections to be held in November. However, a final decision regarding the nomination would be taken during the July convention.
A candidate needs the support of at least 1,237 delegates to win the party nomination and Trump has already got 1,239, according to the Associated Press. His delegate count is likely to increase in the June 7 primary elections.
The billionaire took on Democratic candidate Hillary Clinton at a press conference in Bismarck, North Dakota and said he had reached the delegate count to win his party's nomination before she could.
"Here I am watching Hillary fight and she can't close the deal. We've had tremendous support from almost everybody," the AP quoted Trump as saying.
Speaking at Billings in Montana about his strategy for the general election, Trump said, "What I'm going to do is I want to focus on 15 or so states, because we have to win, and I want my energy to be put in the states where it could go either way," according to CNN.
However, his nomination is not yet secured because of the differences brewing within the party, BBC reported. The nominee for the presidential race would be confirmed during the convention in July.
The sudden exit of Trump's chief campaign aide Rick Wiley this week and the persistent opposition by several Republican leaders, including House Speaker Paul Ryan and New Mexico Governor Susana Martinez, are reportedly the reasons of friction within the Republican Party.