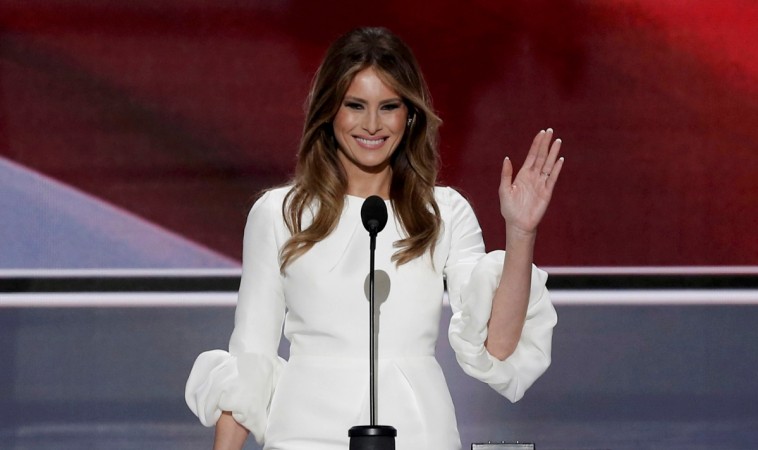 The people of the United States love First Lady Michelle Obama and in fact, many wish that she could be one forever. While presidential candidate Hillary Clinton has already had her stint as First Lady, it will be a first for Donald Trump's wife Melania. But does Melania Trump have all that it takes to be First Lady?
It's going to be tough for Melania considering 52-year-old Michelle Obama is firmly entrenched in many people's hearts. She always put her kids first and was a mom before anything else. Her mom-ness made women love her more because she was seen as one of them. She danced, sang, wrote mushy poems and cuddled her dogs as much as she did Sasha and Malia.
At the same time, Michelle was not a pushover. She could act tough and yes, talk tough. Despite being a Harvard-educated lawyer, she could connect with the person on the street because she spoke their language. Her speeches found resonance and she became a symbol of a powerful woman who stood up for other women and their rights. Michelle is also social media savvy and her posts blew up the Internet! One of the most important requisites for a First Lady has also been her sense of style and Michelle's style was impeccable.
So how does 46-year-old Melania Trump compare? Melania married Donald Trump in 2005 and they have a son. In 1999, she was asked by The New York Times what kind of a First Lady she would be if Trump ever became president and she had replied, "I would be very traditional. Like Betty Ford or Jackie Kennedy. I would support him."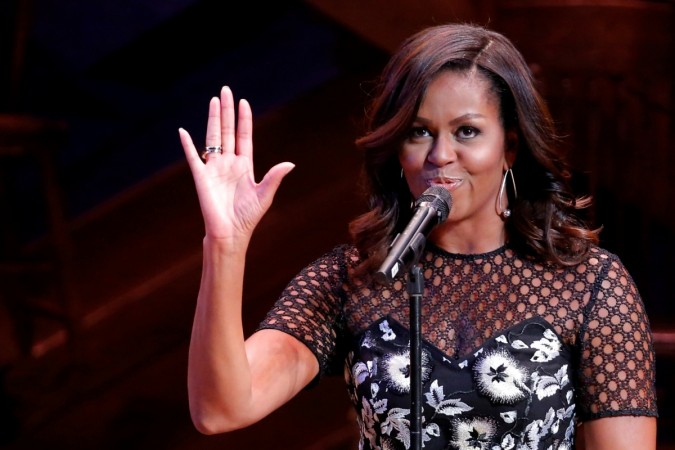 However, Melania has had a rough time in her husband's campaign till now. A nude photo of hers surfaced in March 2016 and in July, she was accused of plagiarizing a paragraph of Michelle Obama's speech at the 2008 Democratic National Convention. In September, Daily Mail and Webster Tarpley reported that she had worked as an escort in Italy in the 1990s. Both filed a retraction and apology once a suit was filed against them by Trump. Allegations of sexual assault by various women against her husband also made headlines, but she denied them and stood by her husband.
Melania is an immigrant to America and she actually epitomises the so-called 'American Dream'. Time quoted her as saying, ""I grew up in a small town in Slovenia near beautiful river and forests. It was a beautiful childhood, my parents were wonderful. Of course we always knew about the incredible place called America... America meant, if you could dream it you could become it."
Melania seems to be happy being away from the limelight rather than in it with Trump. But one of the key issues that Trump's third wife said that she would be fighting is cyber-bullying. This is one of the few issues that she has actually spoken out against. Most of her other speeches to the press have been mainly to defend her husband and project him in good light.
If she becomes First Lady, it's evident that Melania Trump wants to be known for elegance and style like Jackie Kennedy. Given the fact that Melania is a former model, she has access to the best in fashion and this would be a cakewalk. But Jackie Kennedy was fluent in three foreign languages (French, Spanish and Italian) and had a love for foreign cultures. She was also a great patron of the arts. When Betty Ford was First Lady, she was very outspoken and discussed serious issues like equal rights for women, abortion and divorce.
Donald Trump has stated that his wife is an 'incredible mother' but is she going to be an advocate for children's rights or work for the betterment of kids in America? In fact, Michelle Obama took on childhood obesity with the campaign Let's Move. So other than cyber-bullying, what will Melania stand up for? Till now, her speeches have given no clarity on this.
The one thing that Melania does have is love for the United States. She told Time, "Love for this country is something we immediately shared when I met Donald." She has been living the American dream so far but whether she will be the First Lady that Americans are dreaming about is the big question as she has a tough act to follow.