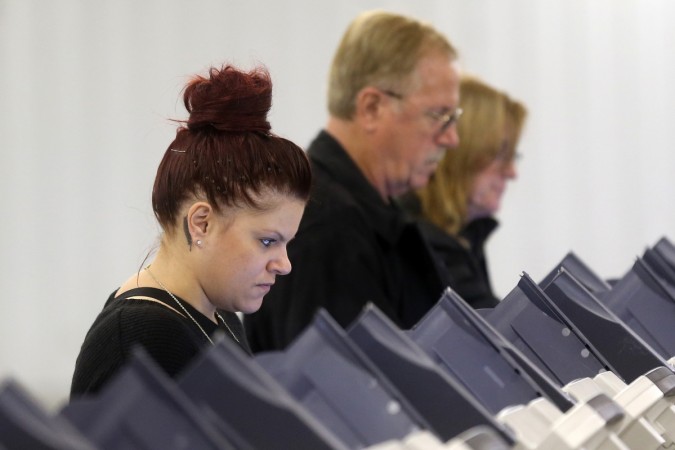 Mothers and daughters headed to polling booths together on Tuesday in the US across states for the US Presidential elections 2016, which could lead to a historical result with Hillary Clinton's victory. If elected, she would be the first female president that the US would have. Many of her supporters posted their pictures on social media after casting their votes on Tuesday.
Clinton has found many women supporters because of the issues she took up such as abortion, women's rights, equal pay for equal work. She staunchly believes that demanding women's rights is not different from asking for human rights. Opposed to that, Republican Candidate Donald Trump has been misogynistic and has been accused of sexual assault on dozens of women.
Data has showed that if only women voted in the US Clinton would win while if only men voted Trump would win. With voting having begun in the US, it is heartening to see families voting together for the candidate who they think is right for the country.
Women are also wearing white to the polling booth in support of Hillary Clinton. The connection to white clothes and women's rights in the US go as far back as 1917. On November 10, 1917, women were arrested for campaigning for the right to vote in the US.
However, not all mothers and daughters voted for Hillary Clinton. At least one mother-daughter said that they voted for Donald Trump.